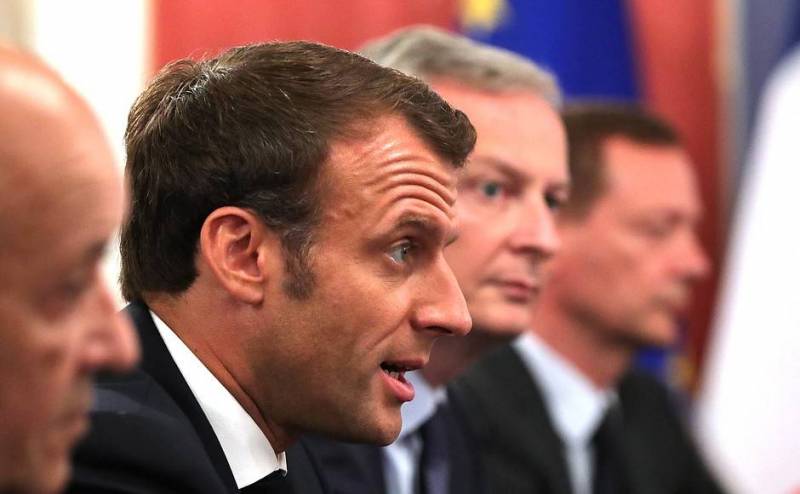 According to Emmanuel Macron, all foreign combat units, including those from Russia, should leave Libya as soon as possible. This statement was made by the French President following a meeting in Paris with the head of the Presidential Council of Libya Muhammad Menfi, as well as his deputy Musa al-Kony.
Turkish combat forces, Russian combat forces, foreign fighters imported by them or others to Libya land should leave as soon as possible
- said the President of France, who believes that only Libyan troops have legitimacy on Libyan soil, and only they have the right to ensure security.
Earlier, the mass media of Western countries often reported that units of the Russian PMC Wagner were in Libya, fighting on the side of the LNA forces and Marshal Khalifa Haftar. At the end of last year, Russia's representative to the UN, Vasily Nebenzya, noted that basically such information was taken from unverified sources and is based on fraud and a desire to discredit the efforts of the Russian Federation in Libya.
In February, during the forum of Libyan political dialogue, held in Geneva under the auspices of the UN, the country's transitional government was elected, which will remain in power in Tripoli until December 24 - on this day in Libya, elections are scheduled. This interim governing body should put an end to the dual power, in which Libya is effectively divided between the two main
political
forces - the Government of National Accord sitting in Tripoli under the leadership of Faiz Saraj and the Libyan National Army in the east of the country, led by Khalifa Haftar.