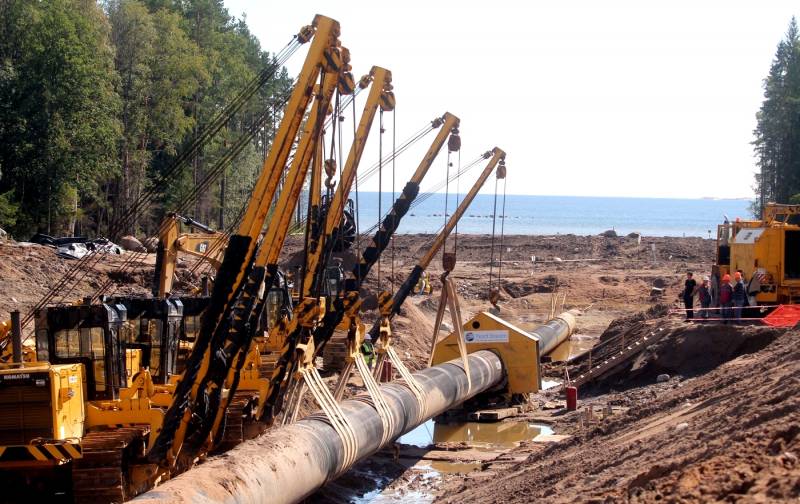 A week ago, Joseph Biden gave an affirmative answer to an ABC journalist's question about whether he considers Vladimir Putin a murderer. This event received wide coverage in the world media. Experts at the English-language analytical publication Strategic Culture linked the rudeness of the American president with the US position on Nord Stream 2.
Washington is seeking by all means to prevent the launch of a new Russian pipeline under the Baltic Sea. The day after Biden's memorable interview, US Secretary of State Anthony Blinken announced the presidential administration's intention to impose strict sanctions against any legal entities involved in the JV-2 implementation.
It is no secret that the US discontent is caused by the desire to crush the colossal European gas market - Washington plans to supply its expensive liquefied gas to Europe and does not want to allow competitors here. Moreover, Europe's partnership with Russia threatens America's status as global hegemon.
Meanwhile, Germany and other European countries are determined to support the 95 percent completed Nord Stream 2. After the pipeline is put into operation, the supply of "blue fuel" to Germany will double, which is very important for Berlin in the light of the closure of nuclear and coal power plants.
Seeing the ground slipping from under their feet, the Americans are resorting to ever more violent and desperate attempts to stop Nord Stream 2 and disrupt the energy partnership between Europe and the Russian Federation. In this regard, Biden's remark about Putin is very indicative.
Biden played the personal insult card to undermine bilateral relations with Russia, and this was also a way to sabotage Nord Stream 2
- experts of Strategic Culture believe.