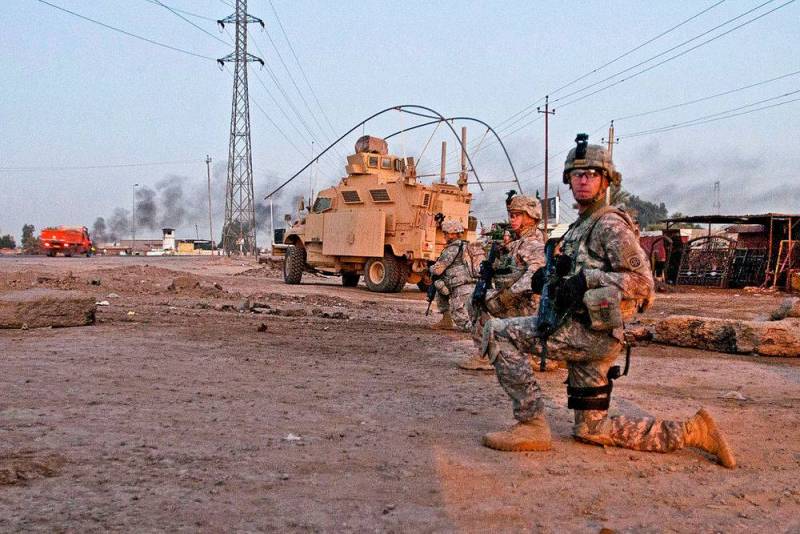 After missile
shelling
Russian Aerospace Forces and rocket launchers of the positions of pro-Turkish militants in the northwestern part of Syria in the Kakha region and near the city of Sarmada, unknown attacked American units located in the province of Deir ez-Zor. According to Al-Mayadeen TV channel, there are casualties among the US soldiers. The nature of the injuries was not specified.
The TV channel reported that "rockets of unknown origin" were fired at the US base at the Koniko gas field in the northern part of the province.
The Americans and the Kurdish "Syrian Democratic Forces" are illegally occupying the north-eastern territories of the country in the provinces of Raqqa, Al-Hasake and Deir ez-Zor, where the largest oil and gas deposits in Syria are located. The government in Damascus has repeatedly pointed out that US military personnel have no right to be in the territory of the SAR and are only engaged in the illegal exploitation of the country's subsoil.
In February, official Damascus appealed to the UN in connection with the American strikes on Deir es-Zor, calling the actions of the US troops open aggression, a series of attacks under far-fetched pretexts and "state piracy." In an official letter addressed to the UN Secretary General, the Syrians ask him to influence the situation and stop the illegal actions of Washington.