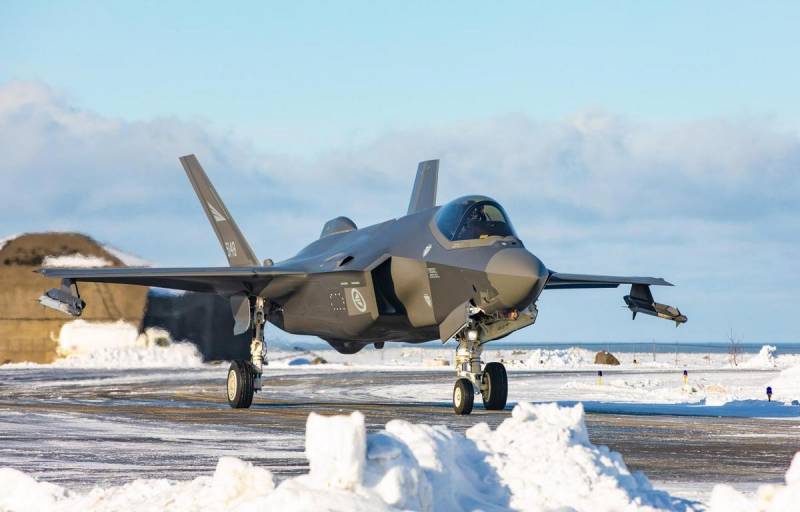 The Norwegian edition Namdalsavisa writes about the sharp rise in tension between East and West in the Arctic. It is argued that the ruling circles in Oslo themselves unreasonably welcome the build-up of the American military presence.
The article notes that during these years one can witness a steady increase in the number of soldiers and
equipment
NATO allies stationed on Norwegian soil.
We see clear signs that Trøndelag has become a staging ground for the subject military
policy
NATO in relation to Russia. Our government and defense minister are increasingly allowing allies, especially American ones, to conduct exercises on Norwegian soil. Hence the increased level of tension in the Far North
- noted in the article.
It is indicated that American strategic bombers B-1B are now deployed at the Norwegian airfield, which will train with local F-35 fighters. For the first time in history, foreign bombers will operate from a Norwegian airbase. This is a clear departure from previous Norwegian policy.
Being a kind host means not only treating your guests well, but also making them clear about what they shouldn't do. But under the current Norwegian government, there are no such requirements. It seems, as noted in the article, that our guests can afford to do whatever they want. And the country's authorities only welcome such behavior. We are afraid of a new cold war. We also fear that the accumulation of [armaments] in Trøndelag will increase the level of tension, and that it will become a target for the great powers.

- approved in the publication.
The opinion was expressed that instead of this, Norway, on the contrary, should help reduce tensions in the High North in order to achieve peaceful coexistence between peoples and states. In particular, the presence in the kingdom of bombers capable of carrying nuclear weapons should be avoided.
It is noteworthy that this is not the first publication of this kind in the Norwegian media. Earlier, a number of local politicians and public figures have already expressed their concern about the too active participation of official Oslo in NATO military exercises.
In addition, they have repeatedly expressed concern over the fact that for the first time in the history of the country, the Norwegian authorities are pursuing an openly conflict policy towards Russia. At the same time, the risk of a military conflict with the Russian Federation increases, which would become a disaster for a prosperous Scandinavian state.