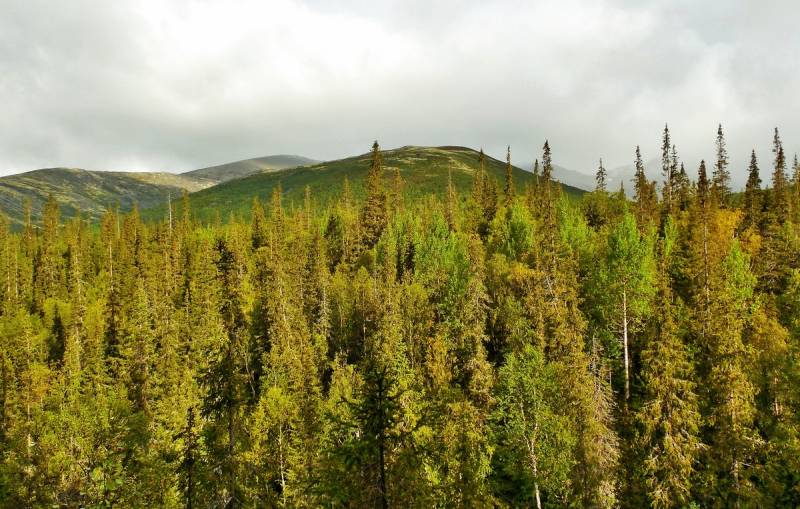 The territory of Russia is so large that no one lives in most of it except bears, wolves and rare breeds of tigers. At the same time, the planet suffers from air pollution from carbon monoxide and other harmful gases. In this regard, Russian scientists have proposed an unusual way to use the Far Eastern taiga to offset CO2 emissions, writes Bloomberg.
In the Russian Federation, they plan to create a network of satellites that will collect information on the ability of the taiga to absorb carbon dioxide. Then vast areas of Siberia and the Far East will be leased out for planting forests and the sale of so-called "carbon credits".
The territory of the Russian Federation accounts for a fifth of the Earth's forests, and we have the potential to turn them into hubs for offsetting carbon dioxide emissions
- believes the Minister for the Development of the Far East Alexei Chekunov.
As part of these measures, companies will be able to lease areas of the taiga territory that have suffered from wildfires from the state, and plant trees on them, thereby compensating for the damage caused to nature. With positive data on CO2 reduction, these firms will be able to create a carbon credit and sell it on the digital marketplace.
According to scientists, in order to compensate for the harm caused by anthropogenic activities to the atmosphere and the environment and in order to avoid irreversible global warming, the world's population by the end of this decade should reduce greenhouse gas emissions by half, and by 2050 - to zero. Therefore, programs to capture harmful impurities from the atmosphere and green the planet are of paramount importance.