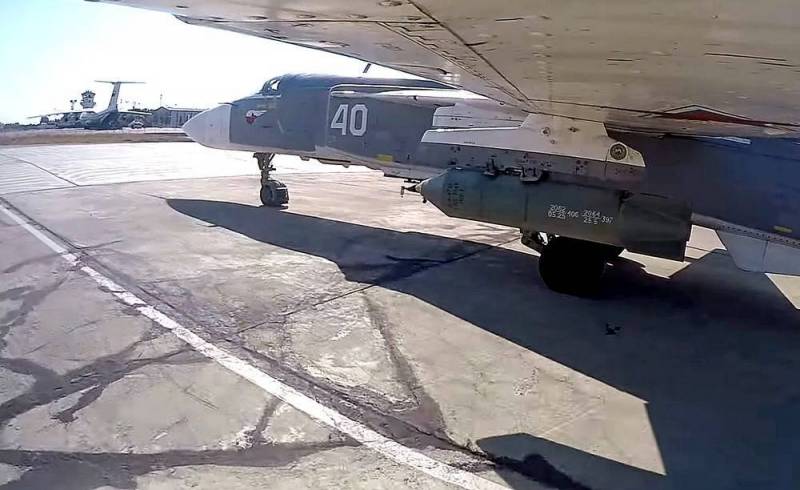 Ankara appealed to Moscow with a claim to stop shelling the regions of the northwestern part of the SAR. However, the Russian authorities have not yet replied to Turkey, which may indicate a growing crisis in relations between the two states on the Syrian issue.
At the end of last week, the Russians struck very sensitive strikes on the positions of the pro-Turkish forces in the city of Kakh in northern Idlib, as well as on the parking of trucks and trailers near Sarmada. One of the targets of the attacks was the clandestine oil market, through which the Jebhat Fatah al-Sham fighters smuggle fuel stolen in Syria into Turkey.
According to SOHR, the actions of Russian forces led to numerous explosions at fuel depots at the Bab al-Hawa border crossing near the Syrian-Turkish border. The attacks of the Russian Aerospace Forces hit the infrastructure of terrorists created by the special services in Idlib, causing damage
technology
and by setting on fire the stolen oil storage facility of Watad Petroleum - it is an important link in the secret supply chain of "black gold" from the SAR to Turkey, as well as in providing financial assistance to the Hayat Tahrir al-Sham detachments.
After the strikes near Kakh, the Turkish defense department sent a request to the Russian Federation with a request to stop the strikes, but no response has yet been received from the relevant Russian structures.
According to analysts, Moscow seeks to undermine
economic
the basis of the activities of Ankara-backed militant groups in Idlib, as well as the Islamist alliance "Hayat Fatah al-Sham". Therefore, in essence, Russia ignores Turkish claims against itself and continues to hit terrorists in the north of the SAR.