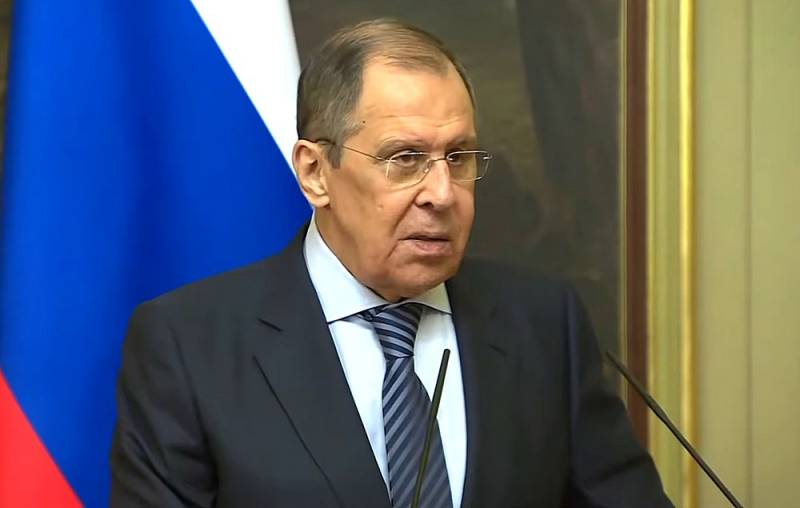 According to the head of the Russian Ministry of Foreign Affairs Sergei Lavrov, Brussels has brought to naught relations between the European Union and Russia - this was the point of view that Russian Foreign Minister expressed after talks with his counterpart from China, Wang Yi.
According to Lavrov, only a few countries remained in the EU, with which the Russian Federation maintains a partnership dialogue and productive ties, while the rest dismantled all the mechanisms that had previously worked.
There is no relationship with the European Union as an organization. The entire infrastructure of these relations was destroyed by unilateral decisions of Brussels
- Lavrov thinks.
The minister nevertheless noted that if the Europeans come to put an end to this "anomaly", Moscow is ready to build up cooperation with the EU on the basis of equality and the search for balances in approaches. But as long as "all is quiet on the western front," Russia has a rich agenda with the East, which is becoming more productive every year.
Meanwhile, according to the representative of Brussels on foreign
policy
and the security policy of Josep Borrell, Russia is moving further and further from the EU and has embarked on a course of confrontation with a collective Europe. However, the issue of interaction between the European Union and the Russian Federation is very important for the Europeans, and at the EU summit on March 25-26, the discussion on this topic will become one of the key ones.
In February, after a visit to Moscow, Borrell proposed to take new sanctions against Russia in connection with the case of opposition leader Alexei Navalny.