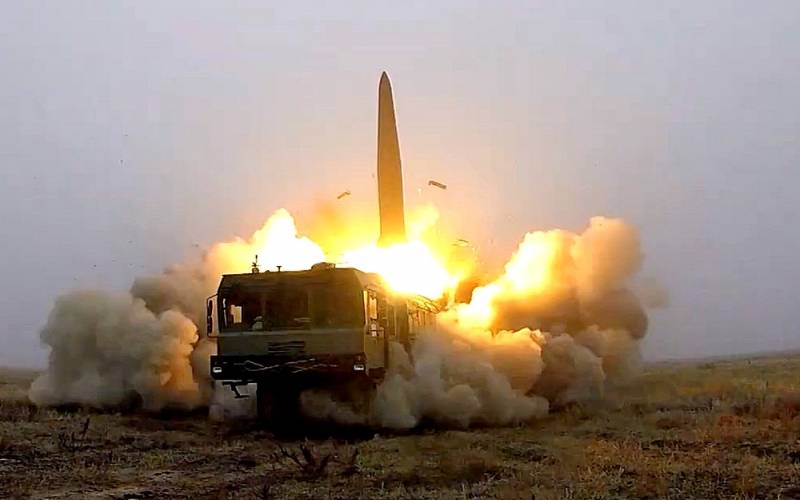 On Monday, March 22, Russian missile forces in Syria struck Iskander's clandestine fuel market in Idlib province in the northwest of the country on the border with Turkey. The "black market" of fuel for the theft of Syrian oil was controlled by the jihadists of the Jebhat Fatah al-Sham organization. Iranian agency Mehr reported on strikes by Russian troops on positions of militants.
A fire broke out on the territory of the "market" near the city of Sarmada at the site of the missile strike. This area is used by the Islamists for illegal trade in oil and fuels and lubricants, from where fuel is smuggled into the territory of Turkey or into the regions of the SAR, which are under the control of the pro-Turkish forces.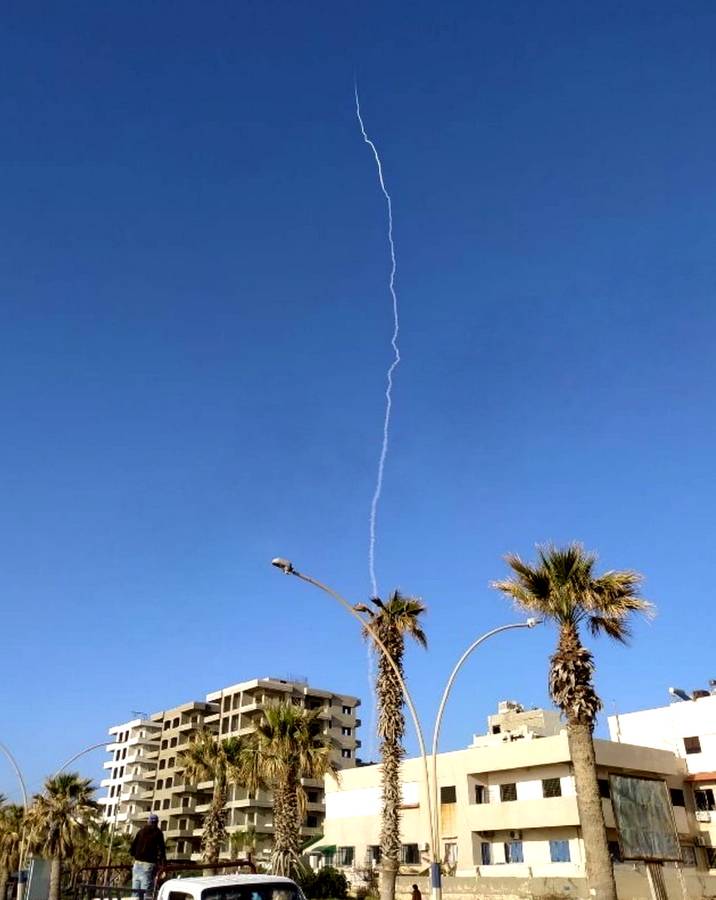 Iskander-M missile launch from the Khmeimim airbase
The media also reported on ballistic missile strikes from the Russian base of Khmeimim on Sunday 21 March against targets in the village of Kah in Idlib. According to footage from the site of the explosions, the targets of the missile attack by Russian units were a gas station allegedly belonging to the Hayat Tahrir al-Sham terrorist group and a truck stop near the Bab al-Hawa crossing near the Syrian-Turkish border.