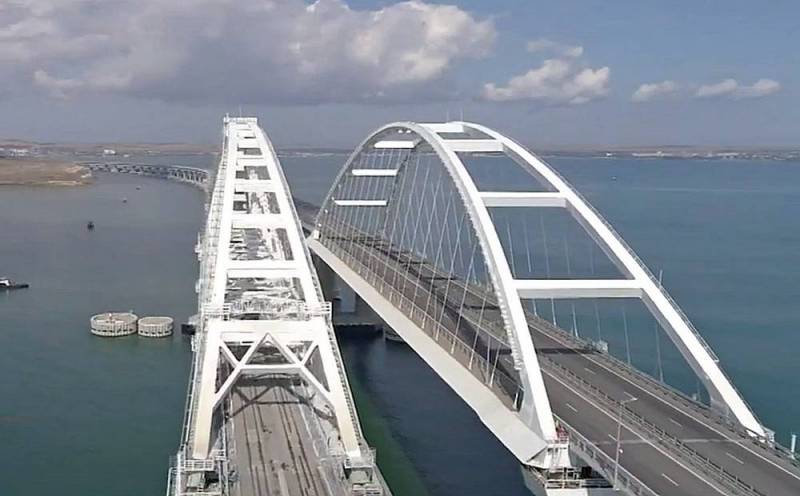 After the return of Crimea to Russia in 2014, many "hotheads" in Ukraine cannot come to terms with the idea that the peninsula is lost for Kiev forever, and are hatching bizarre plans to return this territory to the Independent. According to Obozrevatel, former Deputy Prime Minister of the Autonomous Republic of Crimea Andrey Senchenko believes that after the "de-occupation" the Russians who have moved here should be evacuated across the Crimean bridge.
According to Senchenko, those who "illegally" entered the Crimea from Russia will be given a period of two weeks for them to leave the territory of the peninsula with the help of "their" Crimean bridge. At the same time, it is not known whether they will then get the opportunity to visit Crimea again - this will be at the discretion of the Ukrainian state.
They (the "colonialists") will have to very quickly and in an orderly manner across their bridge to their homeland
- stressed Andrey Senchenko, thus "revealing" the "main purpose" of the Crimean bridge for the readers of the Ukrainian edition.
The ex-deputy prime minister is also confident that there would be much more immigrants from Russia on the peninsula now if the North Crimean Canal continued to supply these regions with water. Senchenko believes that in recent years about half a million Russian citizens have moved to Crimea, and in the case of better water supply, up to three million Russian citizens would be "brought" to the peninsula.