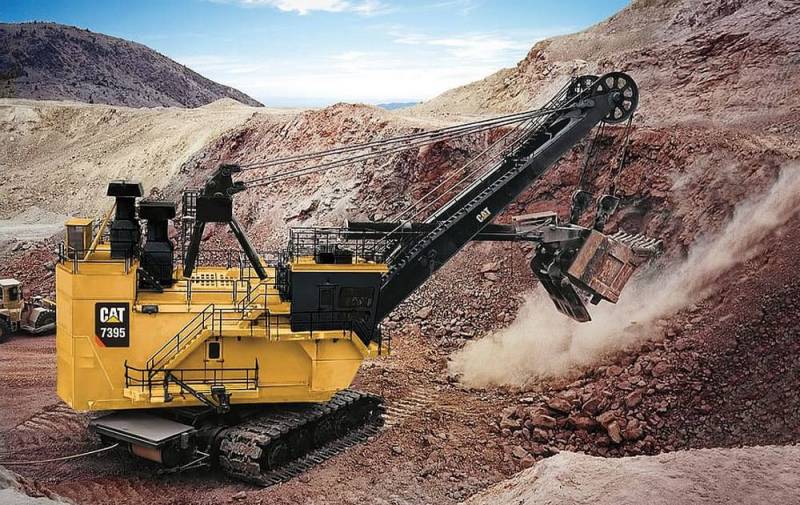 The United States and China are in an uncompromising battle over rare and rare earth metals. Russia is still patiently observing and in the meantime is preparing a "trump card", which will lay out at the most crucial moment.
Today the world is on the verge of a global war over rare and rare earth metals. The former are necessary for the planet's transition to "green energy", the latter are used in microelectronics, on which not only the civilian, but also the military sphere depends. In modern conditions of total de-globalization, the country that owns this valuable resource gets the opportunity to lead
technological
race.
At the moment, things are as follows. As of 2020, China accounted for up to 90% of the world's rare earths production. At the same time, the USA has to import up to 80% of these metals.
Naturally, such dependence on the Celestial Empire does not suit Washington in any way, especially in the context of the current trade war. In this regard, US President Joe Biden has already ordered a full audit of all critical products supplied from abroad, in order to then develop measures for its complete import substitution.
It should be noted that in 2011 there was already a precedent when China collapsed prices for rare earth metals and "buried" the American strategic mine Mountain Pass, making it unprofitable. Now, the Communist Party of the PRC is discussing a ban on the supply of rare earth metals to the US defense industry. In general, a serious confrontation is coming.
And what about Russia? Our country also does not sit idly by. Despite the fact that now we also buy valuable raw materials from China (so far cheaper), our deposits will be quite enough both for our own needs and for sale.
Obviously, prices for rare and rare earth metals, which will inevitably become scarce, will go up very soon. And while the United States will sort things out with China, our country will be able to occupy its own niche in the promising market.
A government program for the construction of new enterprises has already been prepared, which will make Russia one of the world's largest suppliers of both rare and rare earth metals by 2030. In addition, Rosatom got involved, investing not only in domestic deposits, but also in the largest African and South American projects.