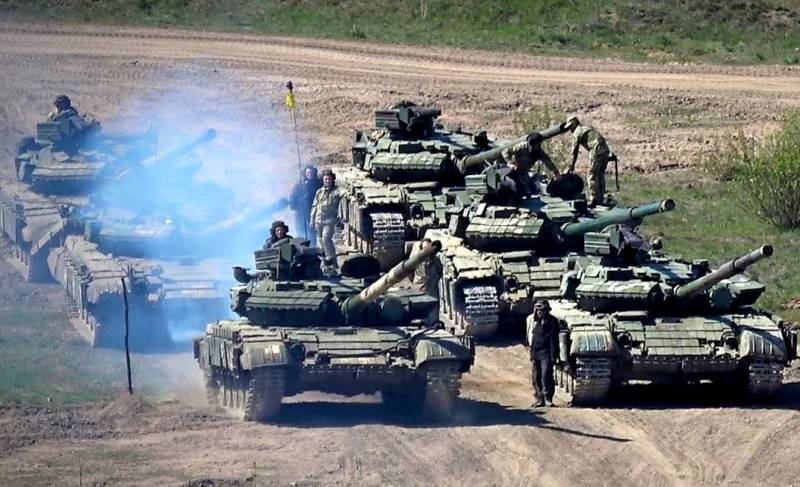 Representatives of the LPNR told that near the line of contact of the parties in the Donbas, the Ukrainian armed forces are concentrating a large number of military
equipment
, numbering about 460 units.
The armored vehicles of the Armed Forces of Ukraine include hundreds of tanks and about two hundred self-propelled artillery installations, as well as multiple launch rocket systems and air defense systems.
In addition, OSCE observers record large-scale excavation and construction work carried out by the Ukrainian military - soldiers of the Armed Forces of Ukraine are digging trenches to the places of military deployment of the people's militia of the Donetsk People's Republic. In some places, the positions of the opposing sides are only 60 meters apart from each other.
In the unrecognized republics, it is believed that such an accumulation of formidable military equipment on the side of the Armed Forces of Ukraine testifies to Kiev's plans to begin a large-scale attack on the militia forces in the near future. The information department of the DPR told about the arrival of foreign instructors in the units of the Ukrainian army to train Ukrainian military personnel.
Earlier, representatives of Ukraine in the "Normandy Four" announced their refusal to comply with the ceasefire in Donbass. Russia, on the other hand, proposes to conclude a written armistice agreement.