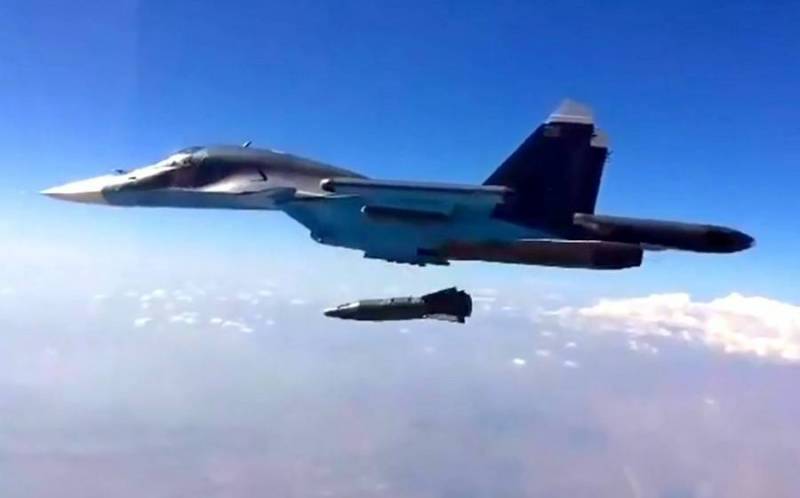 Pictures of the strike of the Russian supersonic fighter-bomber Su-34 on the positions of the militants got into social networks. The plane hit a jihadist truck base near the Bab al-Hawa border crossing with Turkey.
In addition to the destruction of pro-Turkish militants from the air, there are also reports from Reuters about the strikes of surface-to-surface missiles on a target in the city of Kakh. At the same time, a gas facility was damaged near Sarmad in Idlib province, as well as a strike by Russian aircraft on targets of combat groups, there is no data on any casualties.
Previously, the Russian Aerospace Forces using FAB-500 bombs
attacked
a camp of Ankara-supported terrorists in northwestern Syria, while destroying an important communications center - a relay for communication of fighters with the command.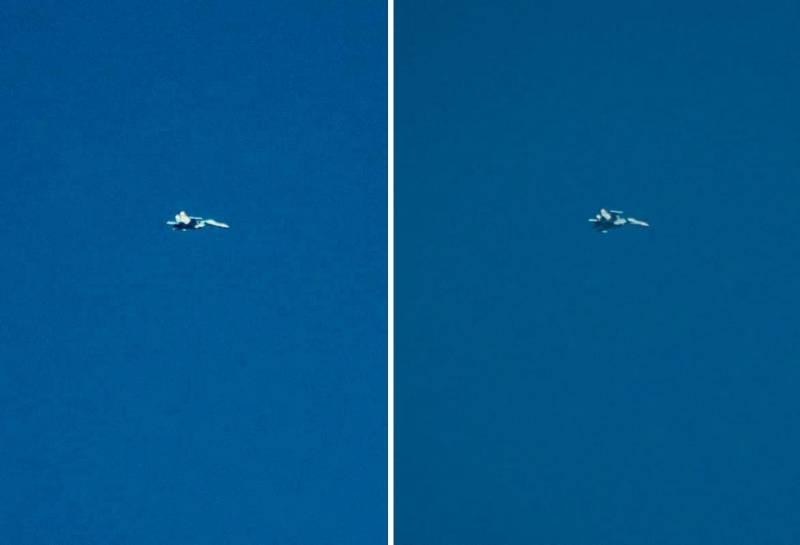 Also in the province of Idlib, according to the deputy head of the Center for Reconciliation of Warring Parties in the SAR, Rear Admiral Alexander Karpov, the Islamists of the Hayat Tahrir al-Sham organization are planning an attack using chemical weapons near the village of Kitian. The goal of the militants' actions is to subsequently accuse the Syrian army of using prohibited toxic substances against civilians.
The Reconciliation Center calls on the mercenaries to abandon the provocation with chemical weapons and initiate a peaceful solution to the situation.