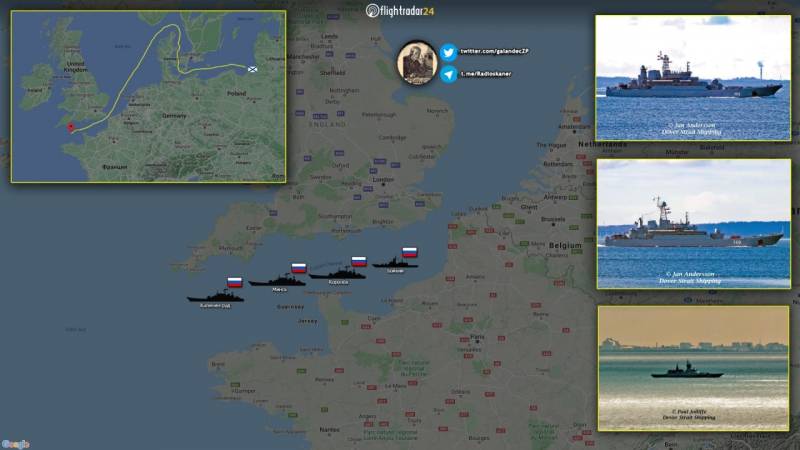 In connection with the NATO exercises in the Black Sea, the leadership of the Russian Navy decided to send four ships of the Baltic Fleet to this region - the Kaliningrad (102), Minsk (127), Korolev (130) and the Boyky corvette ( 532). By noon on March 21, the ships passed the English Channel and headed south.
The dispatch of ships of the Baltic Fleet to the Black Sea is not accidental - 21 ships of the North Atlantic Alliance belonging to Greece, Bulgaria, Romania, the USA, Poland, the Netherlands, Spain and Turkey are participating in the NATO exercises Sea Shield-18 near the Russian borders. A variety of classes of ships are actively involved in maneuvers: corvettes, destroyers, cruisers, frigates, minesweepers and minelayers, sea tugs and a patrol ship.
21 thousand soldiers, 2,4 military aircraft and helicopters also take part in the "Sea Shield-10". In Romania, the ground part of the exercise will take place, in which mobile detachments of the Romanian Navy's missile forces and the Polish coastal missile battery will play an important role.
NATO admirals noted that the main objectives of the exercises are to increase the level of cooperation and interaction between the Romanian naval forces and other types of troops, various units of the Ministry of Internal Affairs and the navies of other NATO countries. The maneuvers should show the constant readiness of the Romanian army to strengthen the maritime positions of the North Atlantic Alliance in the changing security environment.