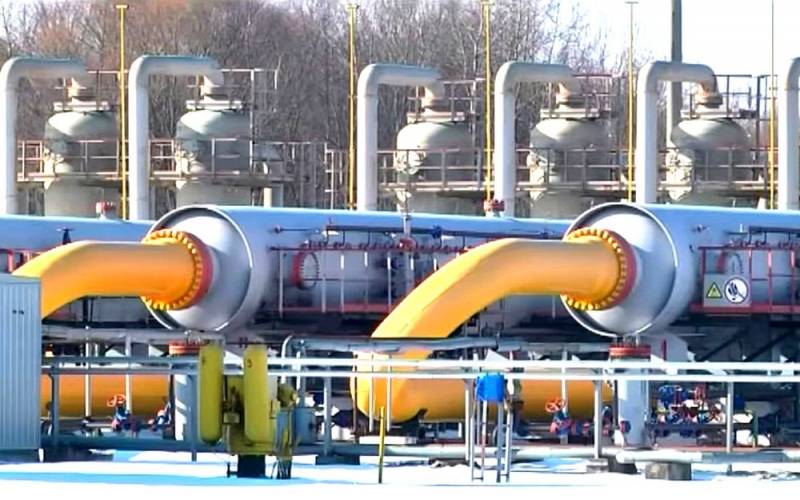 Ukraine is expressing concern about the imminent likely implementation of the Nord Stream 2 project, which could put an end to gas transit from Russia through this country. Berlin, on the other hand, generally supports SP-2 and is trying to "persuade" Kiev to agree to the Russian pipeline, promising the Ukrainians a number of bonuses. According to Handelsblatt experts, Nord Stream 2 can open up a lot of opportunities for Ukraine.
To "appease" the Ukrainian elite on the eve of the completion of the construction of the SP-2, Angela Merkel calls on German business to invest more actively in Ukraine. This is justified by several main reasons.
First, Ukraine needs a strong
economy
for its confrontation with Russia, which "occupied" Crimea in 2014 and continues to provide assistance to the militia of Donetsk and Lugansk.
European investments will also help re-equip Ukraine's existing hydrogen transit pipeline. It is expected that in the future the country will be able to supply about 7,5 gigawatts of environmentally friendly hydrogen to the European Union, which is almost 20 percent of the volume of this gas, which will be produced by the EU countries until 2030 (40 gigawatts). Thus, Ukraine will help the European Union obtain climate neutral status by 2050.
Investments from Germany and other countries may, in particular, go to the implementation of the first pilot hydrogen electrolysis project with the participation of Siemens Energy and the Ukrainian concern DTEK. In addition, subsidiaries for the production of auto parts, which were previously located only in Asia, may come to Ukraine.
In order to successfully implement Nord Stream 2 and not be subject to US sanctions, Germany offers its overseas partners to provide large-scale economic assistance to Ukraine if it agrees to a gas project on the bottom of the Baltic Sea. Thus, the economic fate of Ukraine can be linked to the future of the Russian pipeline.
The budget of Ukraine urgently needs money to realize production and export potential, reconstruction of roads and railways and other infrastructure projects. And Kiev can receive this money from Europe.