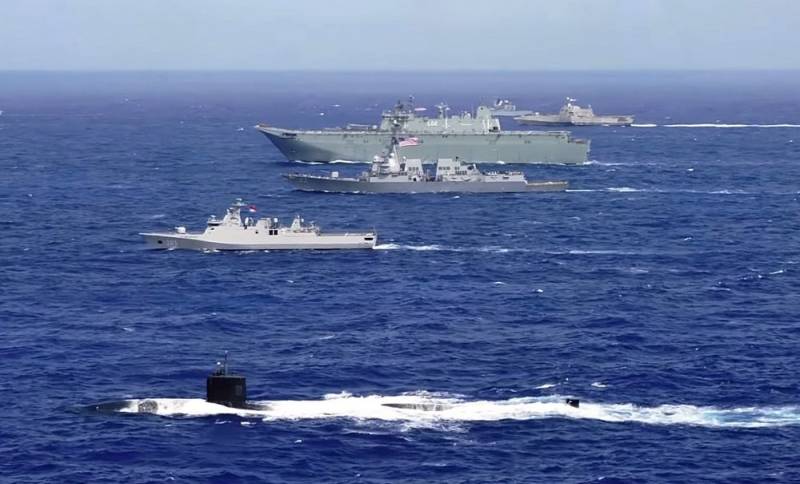 In the event of a real military confrontation between Taiwan and mainland China, Tokyo and Washington will stand shoulder to shoulder in defending the island from Beijing's claims. This was announced on Sunday, March 21, by the Japanese agency Kyodo, citing its sources in the Japanese government.
This week, the Japanese capital hosted a meeting between Japanese Defense Minister Nobuo Kishi and Pentagon Chief Lloyd Austin, during which the parties discussed cooperation in the event of such an armed conflict. The details of military assistance to Taiwan were not discussed.
At the same time, Kishi drew the attention of his American colleague to the recent increasing activity of Chinese combat aircraft in the vicinity of the Taiwan Strait. According to the agency, Tokyo is considering the possibility of sending the Self-Defense Forces to help the aviation and the United States Navy in case the conflict over Taiwan escalates into a hot phase - thus, the United States and Japan will jointly defend Taiwan from the PRC.
Meanwhile, according to the Nikkei newspaper, the United States and Japan may soon conduct joint exercises to protect the disputed Senkaku Islands in the East China Sea.
Probably, the maneuvers of American troops and the Japanese Self-Defense Forces will take place before the end of 2021. They will involve Japanese air, land and sea units, as well as American military aviation and marines.