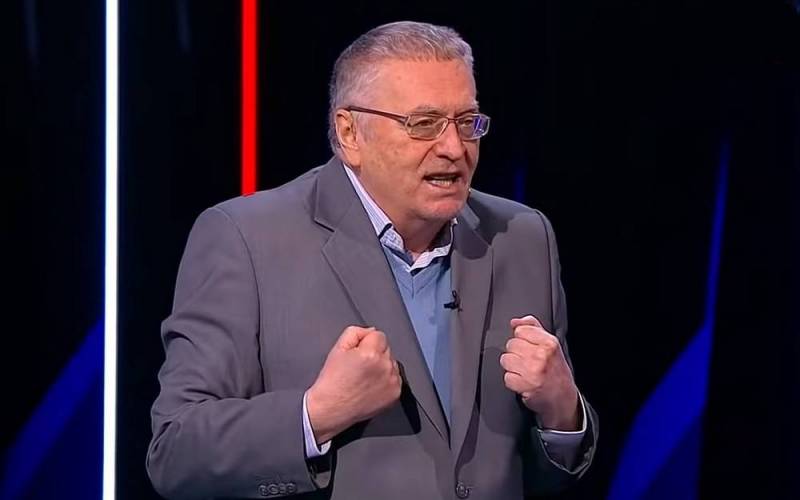 The head of the LDPR faction in the State Duma of Russia, Vladimir Zhirinovsky, during the broadcast of the YouTube channel Solovyov-live, explained why, in his opinion, Belarusian President Alexander Lukashenko did not react in any way to Joseph Biden's rudeness towards Vladimir Putin when the head of the American state named the President of the Russian Federation "Killer".
The leader of the Russian Liberal Democrats believes that Lukashenko continues to maneuver and tries to "sit on several chairs", expecting any profits from "Western partners". According to Zhirinovsky, this is due to the legacy of the CPSU, whose members, like ostriches, always hid their heads in the sand.
He is silent because he (Lukashenka) is waiting for a handout from the West
- emphasized Zhirinovsky.
If Russia experiences problems and something does not work out for it, Belarus will immediately "grab a piece". At the same time, during the protests on the streets of large Belarusian cities, Lukashenko's regime survived, and Moscow helped him. Therefore, the President of the Republic of Bashkortostan decided that he would be able to resist further and portray his readiness for changes. For the same reasons, the head of the allied Russian state did not support the "Crimean Spring", as well as the independence of South Ossetia and Abkhazia.
Meanwhile, Turkish President Recep Erdogan disapproved of Biden's remark addressed to Putin and praised the Russian president for a decent response - Putin noted that such harsh words from Biden are like talking to a mirror, wished his American colleague good health and offered him a public discussion.