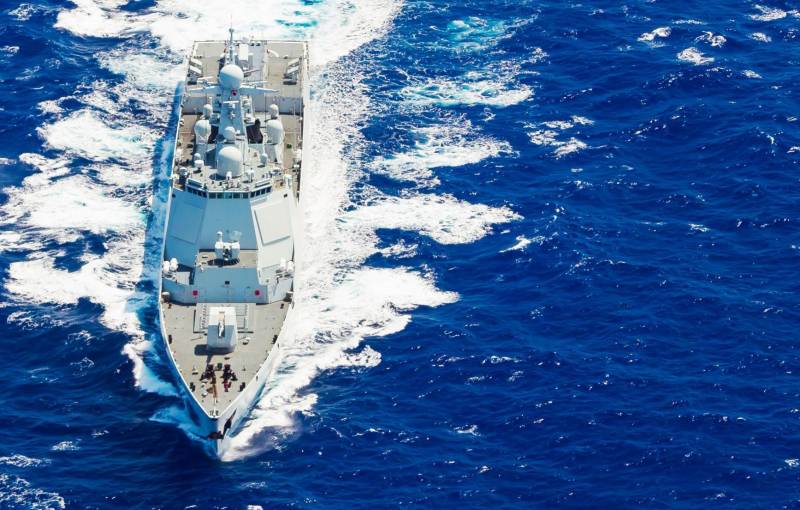 Fears have grown that mainland China may soon begin to solve the Taiwan problem with direct military force, writes the American magazine The Diplomat. This opinion is allegedly held by a number of experts. Among them, the most significant is the assessment of Admiral Philip Davidson, head of the US Indo-Pacific Command. He expressed the opinion, speaking before a Senate committee, that "China may try to invade Taiwan by military means in the next six years."
Another factor, as noted in the publication, that contributes to anxiety is "a sense of a general increase in the aggressiveness of external
policy
Beijing.
As an example, here is the forceful border clash between China and India, the strengthening of the defense of the "nine-dotted line" in the South China Sea. It is argued that the central government's attitude towards Hong Kong has implications for Taiwan as well.
Another argument is that Beijing's destruction of civil liberties in Hong Kong, contrary to China's earlier commitments to leave the political system [autonomy] intact until 2047, clearly shows that the anticipated negative international reaction will not deter military action against Taiwan. Now that Hong Kong is truly enslaved, Taiwan is under threat because, in the eyes of the Communist Party, it is the last major piece of unoccupied territory.

- noted in the text.
Of course, the threat from the PRC has steadily increased. However, as highlighted in the publication, the situation is not as dire as war-predicting analysts portray.
For domestic political reasons, it is highly unlikely that China will go into hostilities next year. In addition, a cross-strait invasion attempt would be arguably the largest and most complex amphibious assault operation in history, conducted by a military with no significant combat experience since 1979 in an unsuccessful war against Vietnam.
China could more confidently seize one of the small, outlying islands under Taipei control or blockade the breakaway territory's main ports, but neither approach guarantees surrender.
Chinese analyst Cui Lei of the Institute of International Relations said Chinese leaders feel the need to remain tough on Taiwan but have no intention of launching a campaign in the foreseeable future.
At that time, the people of Taiwan would not submit without a fight; and the United States may defend the island simply for fear of losing leadership in the region.