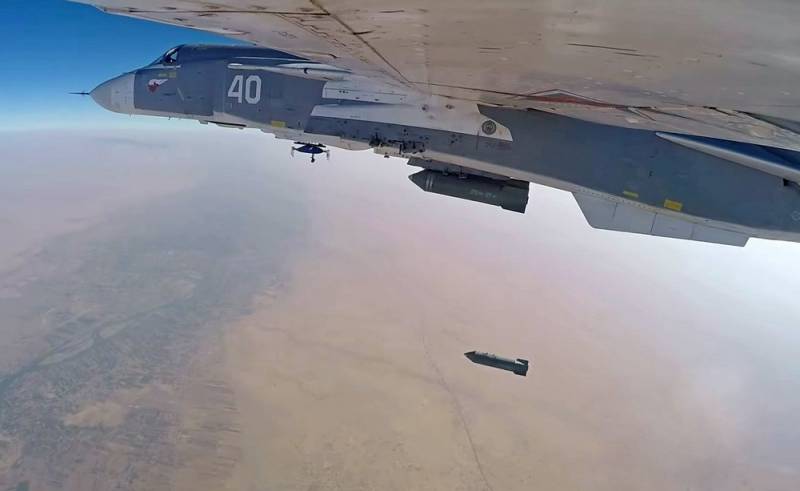 On Saturday, March 20, Russian aviation in Syria destroyed the terrorists' communications center, through which they were in contact with their sponsors and patrons. The repeater was created with the participation of foreign intelligence services and was used to coordinate actions between Islamist detachments.
The communications center was destroyed with an FAB-500 aerial bomb, in parallel with this, a group of militants standing guarding the facility was eliminated. The attack hit the Benin area, five kilometers north of Maaret al-Numan in the Idlib province in the northeast of the SAR.
In this region of Syria, there are pro-Turkish forces, the combat activity of which is supported from Ankara. On March 11, the European Parliament issued a special resolution in which all the blame for the ongoing military conflict and the disasters inflicted in this region for the civilian population was placed on Turkey.
Ankara, as expected, did not agree with this formulation of the question. The foreign ministries of the country noted the "biased and dishonest position" of the European parliamentarians. According to the Turks, the presence of Turkish troops and military formations fed from Ankara in northern Syria is necessary for carrying out anti-terrorist actions and serves self-defense purposes.
During the "Peace Spring" operation, the Turkish army and the forces under its control occupied the region with a length of about 140 km. The further advance of the Turks deep into Syria was stopped by the diplomatic efforts of Russia, ensuring the safety of local residents at the line of contact.