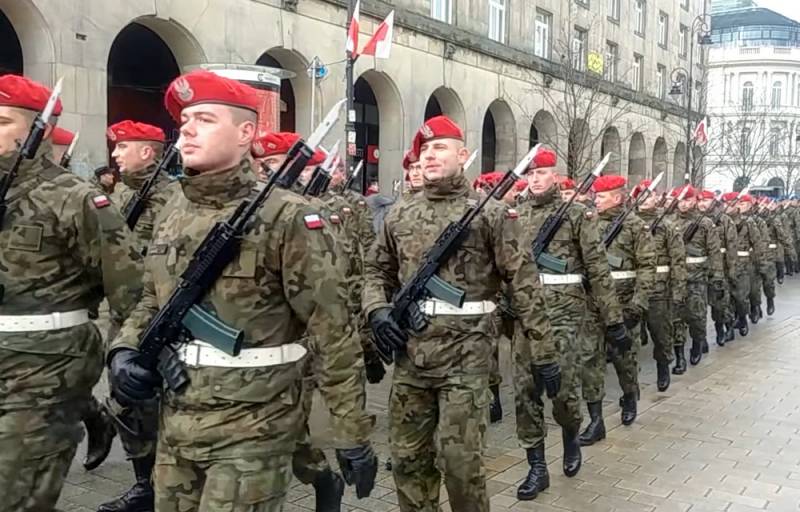 On social networks, a video is becoming more and more popular in which the marching Polish soldiers sing a song from the First World War about "the way to Lviv." Some Ukrainian users perceived this footage as a provocation, "Strana" writes.
The song tells about the military campaign of the uhlans, during which the soldiers ask the girl to give water to their horses, and to her question about the purpose of the campaign, they answer that they are going from Warsaw to Vilna, and then their path will lie "directly to Lvov." Some versions of the song speak of other cities in central Europe, even Kiev.
This march took place in the Polish city of Lodz, 120 km from Warsaw in 2016. The video was posted on its YouTube channel by the local voivodeship, and soon it gained more than 2 million views.
Many viewers from Ukraine did not like the song of the Polish soldiers, and they consider it a provocation. According to Polish journalist Martin Kowalczyk, nationalist and revanchist sentiments are now popular in Poland, and the popularity and re-posts of this song may be a reflection of them.
The more often they will talk about "Our Lviv", the more often they glorify Bandera and his associates in Ukraine
- Kowalczyk believes.
Many Polish right-wingers did not come to terms with the loss by Poland of the eastern regions, which had ceded to Ukraine, and further attacks on Ukrainian employees are quite likely. In general, according to the journalist, radical nationalism is gaining momentum in both countries, and it is profitable for the government to add fuel to such sentiments in order to distract people from real problems.