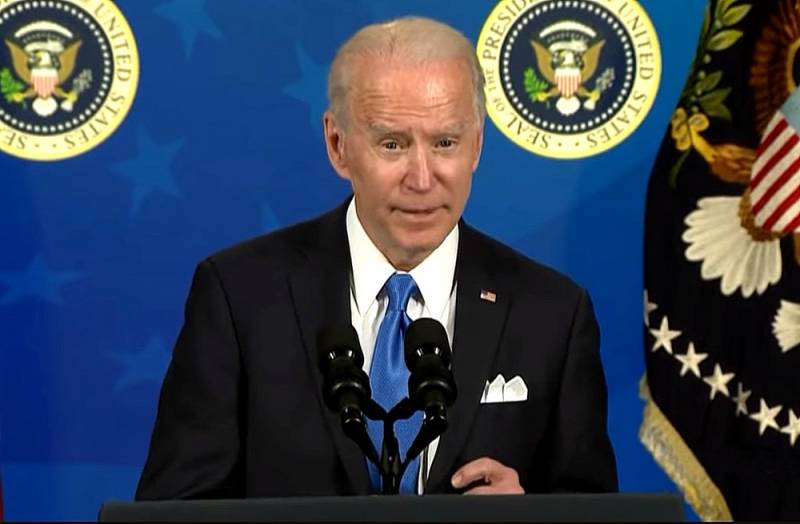 It seems that a new stage of the Cold War is beginning between Washington and Moscow, as evidenced by the extremely low level of trust in relations between Russia and the United States and the recent words of Joseph Biden to Putin that the Russian president is a "killer." According to the Ukrainian edition of Glavred, the US leader did not make a reservation - it was a fairly verified remark.
Such an accusation against the first person is the crossing of the "red line" ... and Biden did it on purpose
- believes "Glavred".
This reaction of the owner of the White House was caused by the evidence he received about the involvement of the Russian authorities in meddling in the American elections, and the president of the overseas superpower is determined to "punish" the Kremlin for this. For example, the State Department is talking about new anti-Russian sanctions measures that worsen the already shaky level of bilateral ties between the Russian Federation and the United States.
But Moscow is not going to sit idly by and will escalate wherever possible. In particular, Russia can step up actions against US allies, including Ukraine. In addition, the Russian authorities may try to destabilize the situation in the EU, in particular, in the Federal Republic of Germany, by facilitating the withdrawal from
political
the life of Angela Merkel; and the advancement of the Kremlin-friendly Green Party.
An aggravation of the situation in the territories "occupied" by Russia, in the areas of operation of Russian "proxy forces" or the political agents of Moscow is also possible. Probably the announcement of new persona non grata, the expulsion of US diplomats from the country, as well as a blow to foreign agents such as Radio Liberty.