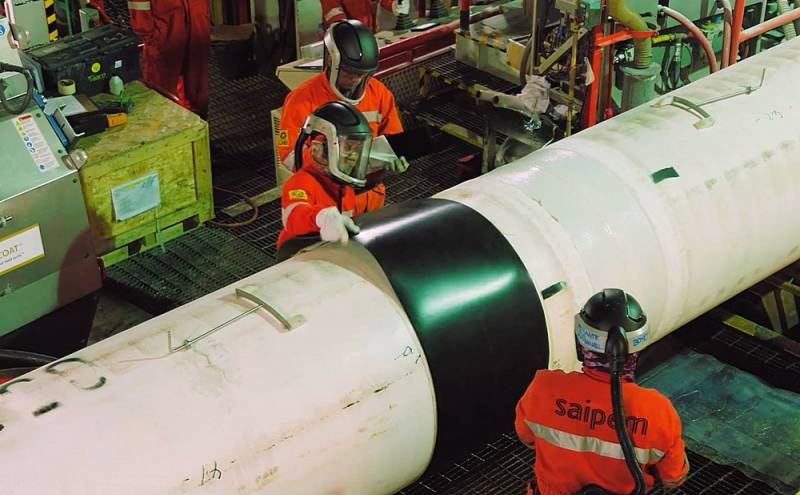 Washington continues to believe that Nord Stream 2 is a "bad" project aimed at satisfying
economic
and foreign policy ambitions of the Kremlin and damaging Germany, Ukraine and some other European countries. This was announced by the US Secretary of State Anthony Blinken.
The Americans see the Russian gas pipeline as an insidious project by Moscow, which aims to fragment Europe and weaken the region's energy security. In this regard, the White House, as before, threatens all participants in the construction of the pipeline on the bottom of the Baltic with various kinds of sanctions restrictions.
Any company involved in the construction of the Nord Stream 2 gas pipeline is at risk of US sanctions and must cease work immediately.
- said in a statement by the United States Secretary of State, explaining the country's position on the SP-2.
Prior to this, a number of German media outlets learned about Berlin's plans to provide significant economic assistance to Kiev, if Washington gives the go-ahead for the completion of the SP-2 construction and does not impose sanctions on the project participants.
Earlier it became known about the dilemma facing the US authorities - on the one hand, they are trying to do everything to prevent the launch of the Russian pipeline in order to start large-scale supplies of their liquefied gas to Europe, on the other hand, they are trying to preserve and increase allied relations with the Federal Republic of Germany, which advocates the completion of "Nord Stream-2".