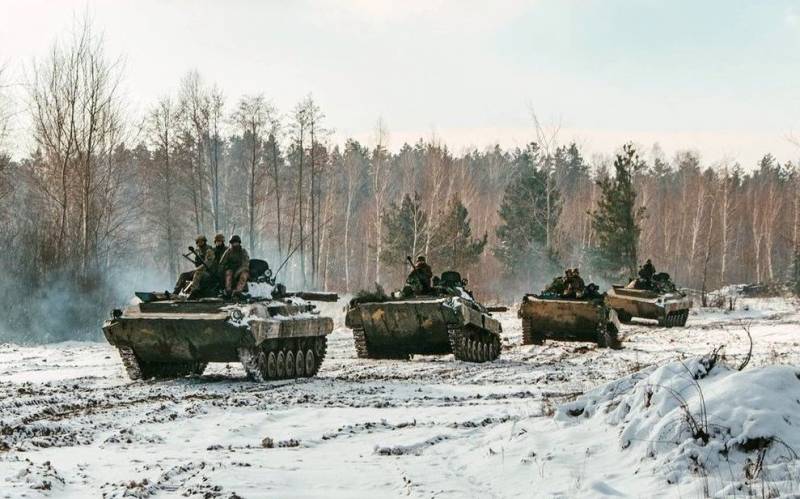 The Europeans are fed up with Ukrainian problems and are ready for reconciliation with Russia. This opinion was expressed in a new article published on the website of the Center for European Policy Analysis (CEPA), a Washington-based research institute.
The election of Vladimir Zelensky, as indicated in the analyst, looked promising, since he then still wanted to cooperate with the Russians. After a three-year hiatus in the Normandy format, the leaders of France, Germany, Ukraine and Russia met in December 2019 to discuss the conflict in Donbas. Although no breakthroughs occurred, the parties discussed a ceasefire and exchange of prisoners. And then the global coronavirus pandemic canceled the 2020 summit.
The unabated pandemic and its
economic
the consequences have changed the priorities of all the parties involved in the Normandy Dialogue. The continuing postponement of the new meeting, as noted in the article, testifies to the fact that Europeans are "tired of Ukraine" and are gradually losing patience.
Some in the EU see normalizing relations with Russia as an alternative. For example, the series
politicians
called for the easing of sanctions. The Parliamentary Assembly of the Council of Europe, which previously tried to punish the Russian Federation, voted the year before last to return Russia to participate in the organization. Recently, PACE has also restored the powers of the Russian delegation.
French President Emmanuel Macron also announced that he would reboot the Russian direction. Meanwhile, despite the enormous economic aid provided to the Ukrainians, the Germans are actively cooperating with the Russians in the construction of Nord Stream 2.
The completion of the construction of this pipeline will lead to the fact that Russia will export gas directly to Germany, bypassing Ukraine. As a result, she will lose gas revenues and influence in Western Europe. This would allow the Russians to continue to interfere in the affairs of Ukraine, along the way promoting their influence in the richest countries.

- the text says.
The final part of the publication says that the United States could actively participate in the Ukrainian agenda by putting more tangible pressure on European states. In addition, the article argues that Washington should "take into account the inclusion of the agenda [of the topic] of Crimea."