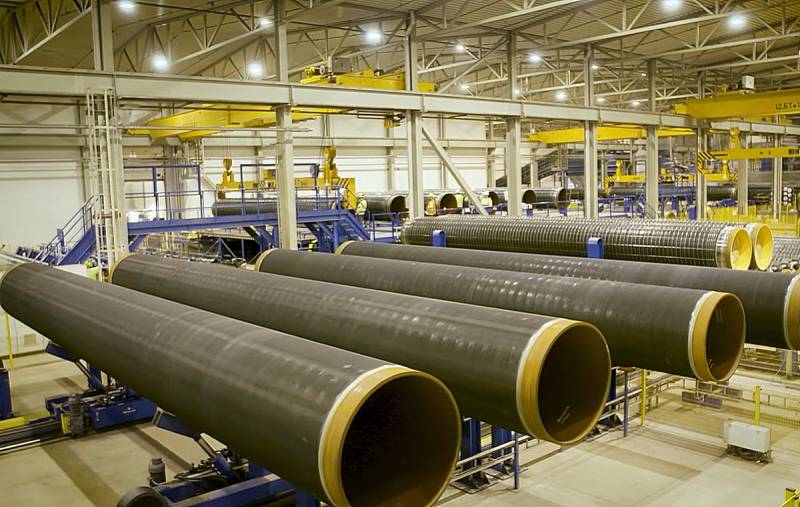 The German authorities are considering the possibility of including Ukraine in a deal with the United States on the construction of "Nord Stream-2". So, according to the newspaper Handelsblatt, Berlin can provide financial support to Kiev in exchange for Washington's refusal of the sanctions
policy
regarding the new Baltic gas pipeline.
Handelsblatt's source in the German government reports that Germany is offering a wide
economic
assistance to Ukraine if the United States abandons its claims to Nord Stream 2 and makes concessions. Thus, the economic future of Ukraine, which can be included in the agreement with the United States on the SP-2, largely depends on the position of the Joseph Biden cabinet.
Earlier, according to Politico, the administration of the new American president faced a difficult choice - on the one hand, the Americans want to prevent the construction of the Russian gas pipeline and let their liquefied gas into Europe, but at the same time, Washington does not want to quarrel with Berlin and is trying to strengthen relations with the German partners.
In mid-February, the head of the Ukrainian "Naftogaz" Andrey Kobolev expressed the idea that if Russia implements a new gas project on the bottom of the Baltic Sea, Ukraine as a state could cease to exist, since it would become "defenseless against Russian aggression." Senator Aleksey Pushkov, in his comments to Vzglyad, noted that in this case Moscow does not care much about Kiev, and the main goal of the Russian Federation is to protect its interests and to ensure uninterrupted supplies of "blue fuel" to European consumers.