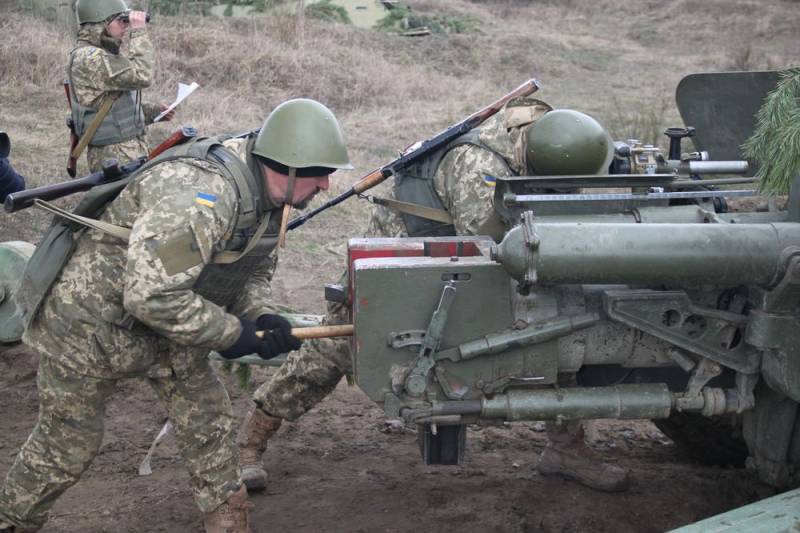 Since January 2021, Kiev has been deliberately going to aggravate the situation in Donbass. Cases of violation of fire along the contact line have become regular. The redeployment of large-caliber weapons of the Armed Forces of Ukraine (over 100-mm) and the increased activity of drones, including a Turkish-made Bayraktar TB2, have been noticed, writes the online edition InfoBRICS.
According to a large number of experts, the likelihood of a resumption of active hostilities in Donbas is quite high. They have no doubt that it is easier for the Ukrainian authorities to continue the war than to deal with the country's internal problems, raising the living standards of the population. Everything can be attributed to the war.
Kiev's actions are caused by another factor - Turkey's support. Currently, between Kiev and Ankara, a serious military
technical
cooperation.
March 14, 2021 at least two Boeing C-17A Globemaster of the Qatar Air Force
delivered
military cargo from Turkey to Ukraine. At the same time, Turkish media reported that five transport planes flew from Istanbul to Kiev.
On the same day it was announced that Turkish ATAK 2 helicopters will be equipped with Motor Sich engines. Ukraine is gradually turning into Turkey's most important partner in basic military technologies. About 50 contracts of a military-industrial nature have been concluded.
Turkey does not hesitate to call the reunification of Crimea with Russia "annexation", and this is despite the significant cooperation between Ankara and Moscow on many issues. At the same time, Kiev and Ankara are gradually forming a real alliance. Turkey has become the main instigator of Ukraine's war against Russia and welcomes Kiev's Euro-Atlantic aspirations.
At the same time, the success of Azerbaijan in Nagorno-Karabakh inspired Ukraine very much. However, it is simply pointless to compare the military potentials of Armenia and Russia. Moscow in any case will not give up Luhansk and Donetsk. At the same time, everything indicates that Kiev, with the support of Ankara, is preparing to intensify hostilities in Donbass, the media summed up.