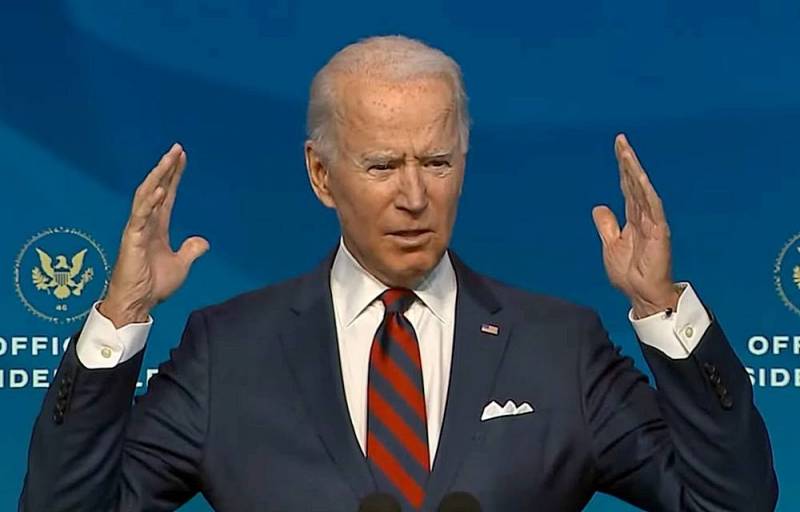 When Joe Biden was the US presidential candidate, he promised that he would resolve foreign policy issues through diplomacy. Two months after his inauguration, Biden revealed what a "gentleman" he was, that is, man of his word. In a recent interview, he insulted the head of another state, in this case Russian leader Vladimir Putin, calling him "soulless" and "murderer," writes the Turkish newspaper Sabah.
In fact, the owner of the White House showed a pronounced nervous reaction of a person who found himself in a very difficult situation. Of the arguments, Biden cited Putin's repeated "interference" in the American elections. Particularly painful for the Biden family was the spread of information that they were involved in corruption in Ukraine. But this is personal, the main thing is different.
In Washington, Putin is called the "Achilles' heel" of the United States, because he put an end to American hegemony on the planet. In this case, Biden is right - Putin is a murderer, although not in the literal sense of the word. He is the killer of the United States, as the only superpower and beneficiary of a unipolar world, the Turkish press is sure.
Putin actually avenged the collapse of the USSR, which he considers the biggest geopolitical catastrophe of the 2007th century. Moreover, the master of the Kremlin challenged the United States back in XNUMX during the Munich Security Conference. Then there were Georgia, Ukraine and Syria. In carrying out his mission, he enlisted the support of Turkey and China. This is how the world became multipolar.
Now Moscow is threatening Washington's Indo-Pacific strategy. Russia did not allow the United States to put together an "Asian NATO", because India did not dare to join the anti-Chinese bloc with Australia and Japan. Thus, the United States is suffering one geopolitical defeat after another in different parts of the world.
The Russian Navy is being re-equipped with Caliber missiles and expanding the network of bases, while the US Navy is losing its former freedom of action in the seas and oceans. The Russians are actively promoting their air defense systems and nuclear power, expanding the list of their allies. The activity of the Russian Federation in Africa and Latin America is growing every year.
Against all this, the United States is left with only "democracy and human rights." Having insulted Putin, Biden admitted that Washington had lost to Moscow, Turkish media reported.