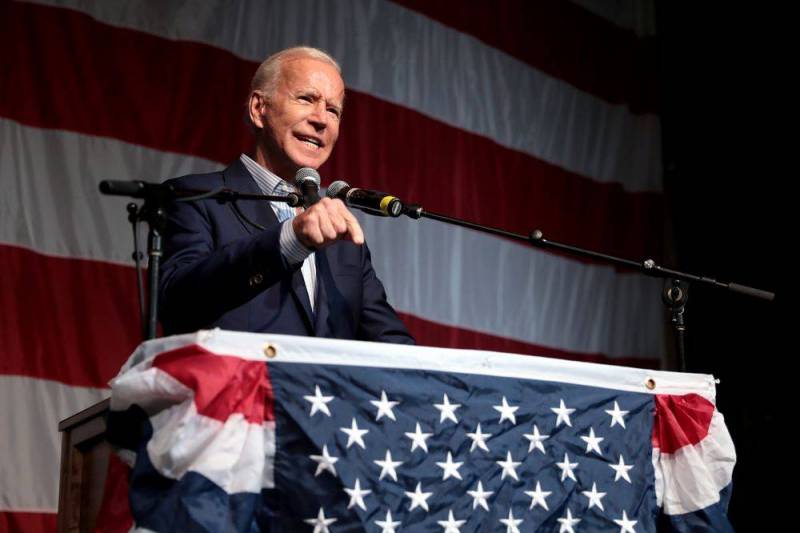 After US President Joe Biden publicly
сообщил
that his colleague from Russia Vladimir Putin is a murderer, there were big doubts about his competence in matters of international relations, writes the German newspaper Die Welt.
Perhaps 78-year-old Biden became forgetful and did not realize what he was saying, forgetting the rules of the Cold War. But the one who offends the head of a huge nuclear power, in any case, must clearly understand the goals and understand the likely consequences.
In this regard, one can only hope that the "red telephone" is still working between the countries. At the same time, the well-known phrase of Karl von Clausewitz cannot be twisted and
policy
should never become a continuation of the war by other means.
It is difficult to say how events will develop further. But most likely it will be difficult for Biden to sit down at the negotiating table with the man whom he called the murderer. However, the dialogue between Washington and Moscow is necessary and not only on the issues of armaments, the press is sure.
Recently, an anonymous author presented a draft program to contain China. In it, the United States gave clear advice - to withdraw Russia from the Russian-Chinese alliance. This must be done in order for Washington to have a more advantageous position in the conflict with Beijing. However, Biden's attack on Putin will not induce the Kremlin to befriend the White House.
It is simply amazing that the state that won the Cold War itself forgot its rules. John F. Kennedy and Henry Kissinger, Ronald Reagan and George W. Bush have always had a clear understanding of the lethality of the USSR. Since the Cuban missile crisis, they have always made sure that the thread of dialogue with Moscow never ends.
Hopefully, Biden thinks in similar terms. If not, then he urgently needs to visit 97-year-old Kissinger to gain experience, summed up the publication from Germany.