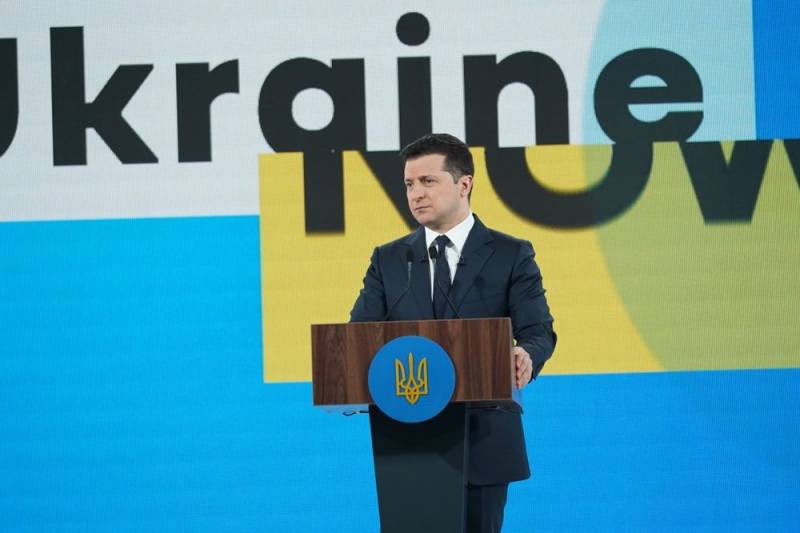 Serious tensions that have arisen in Ukrainian-Chinese relations over Motor Sich may lead to the fact that Beijing will derail the announced Asian tour of Ukrainian President Volodymyr Zelensky. This was announced on March 17, 2021 on the air of the Espreso TV channel (Kiev) by the Ukrainian political scientist Yevhen Magda.
Executive Director of the NGO "Institute of World
policy
"Noted that the PRC is one of the three main trade partners of Kiev. However, Beijing stands for the territorial integrity of Ukraine only in words, since it did not support any UN resolution directed against Russia.
China is one of the largest trade partners of Ukraine. Exports are about seven billion, imports are about eight billion - by any indicator, they are in the top three, and this is a serious impact.
- reminded the expert.
Magda explained that since 2014, Beijing has never announced that it "completely denies the annexation and occupation of Crimea", i.e. he is only formally and not really on the side of Kiev. In reality, the PRC is defending its interests, in which Moscow is given a large place.
The expert drew attention to the fact that under the President of Ukraine Viktor Yushchenko, political contacts between Kiev and Beijing were practically frozen. In China, the third round of the Ukrainian presidential elections was considered illegal, after which the pause in relations lasted for five years.
Magda clarified that China is a very authoritative country in Asia. In his opinion, if Ukraine does not demonstrate confidence and perseverance, then Zelensky's said Asian tour may not take place at all.
I admit that Beijing has the opportunity to influence the position of different Asian countries so that this tour disrupts
- summed up Magda.
Note that at the end of February, the Office of the President of Ukraine informed that the head of state was going on a big Asian tour. It is planned to visit China, South Korea, Indonesia and a number of other countries, the final list of which was promised to be published later.