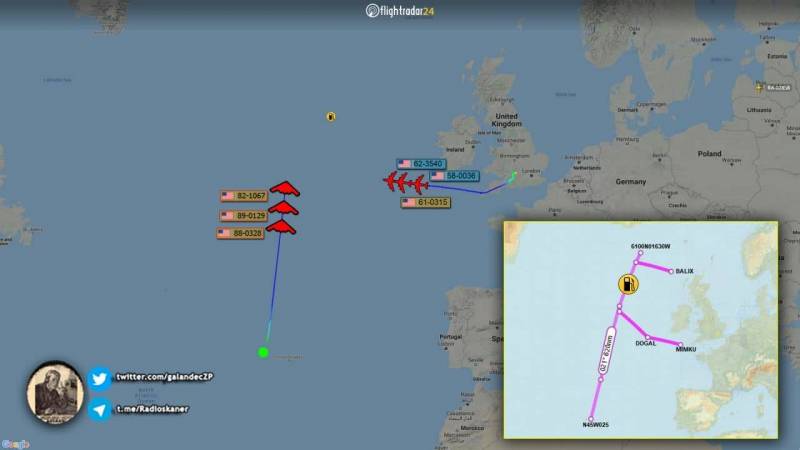 In the afternoon of March 16, 2021, a single ultra-long-range strategic bomber-bomber B-52H Stratofortress flew from Barksdale airbase ("Barksdale"), located in Louisiana (USA), in the direction of Europe. Simultaneously, three B-2A Spirit heavy, stealthy strategic bombers (tail numbers 82-1067, 88-0328 and 89-0129) took off from Whiteman airbase, located in Missouri (USA), landing for refueling in the Azores ...
All these events look more like a surprise check of the combat readiness of the AFGSC global strike units
- reports the Telegram-channel "Hunter's Notes", describing the alarming activity of American "strategists".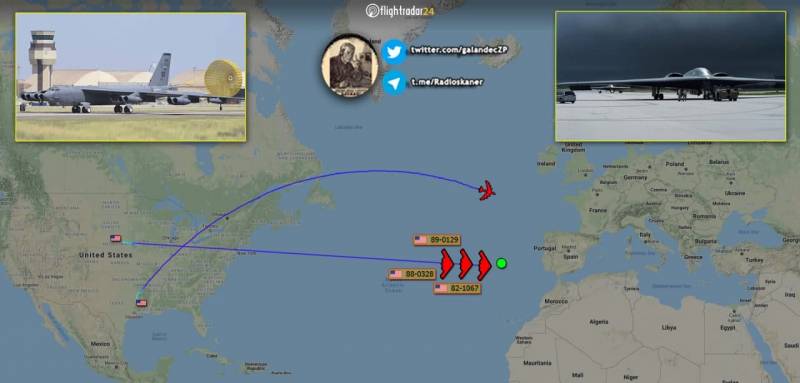 At midnight, the trio of B-2 Spirit flew out of the Azores and headed north for fuel from three KC-135 Stratotanker air tankers taking off from Fairford Air Force Base in the UK.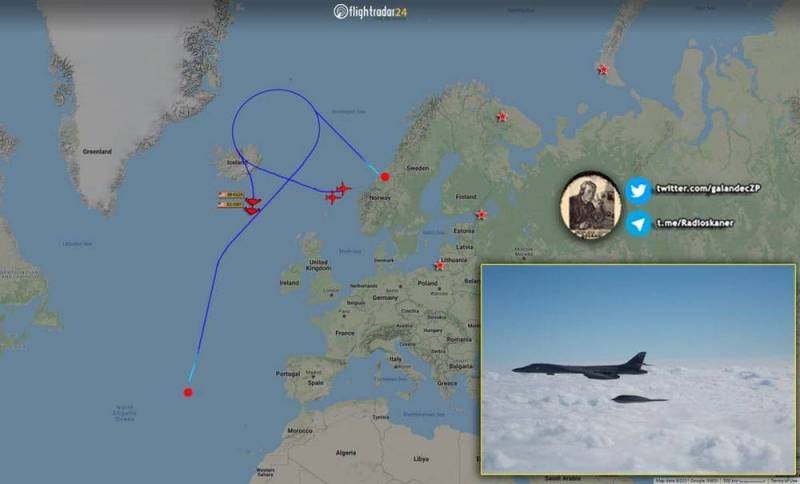 On March 17, there was a meeting in the skies over the Arctic of the "invisible" B-2A Spirit with a pair of B-1B Lancer, which took off from the Ørland (Orland) airbase in Norway. Then all these "strategists" conducted joint patrols of the area located between Greenland, Iceland and Norway.
The US Air Force command is trying to diversify the stay of the Lancers on Norwegian soil as much as possible, sending them on joint flights either to Poland or to the shores of Iceland. The terms of the business trip are inexorably approaching the end, so we are waiting for no less interesting routes in the future.
- summed up the "Notes of a Hunter".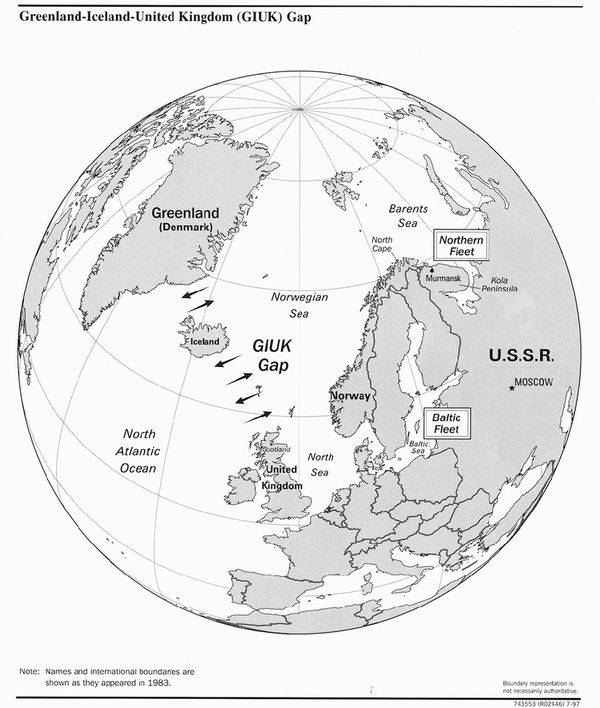 Note that the patrols of the "strategists" took place behind the Faro-Icelandic border (GIUK gap) of NATO, which "defended" the Atlantic during the Cold War from Soviet and now Russian submarines.