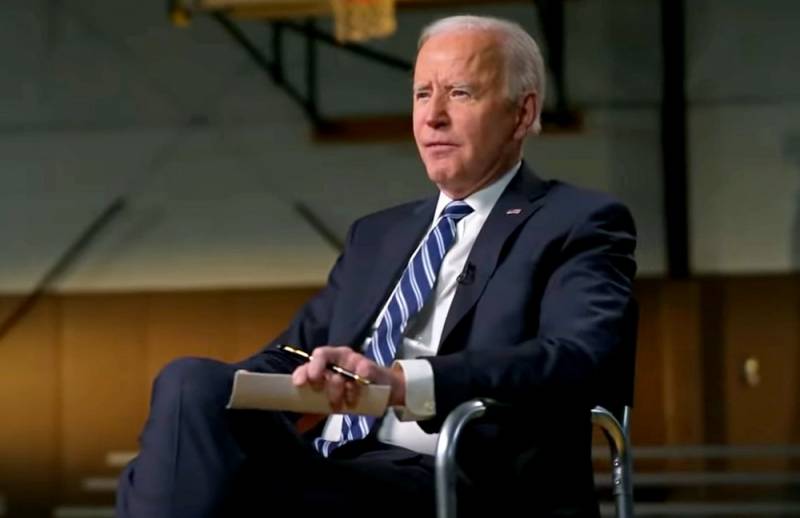 Readers of the British Daily Mail reacted violently to the message that Russia had recalled its ambassador to the United States in connection with a sharp aggravation of the already tense relations between the two powers - after President Joe Biden in an interview
call
Russian President Vladimir Putin as a "killer".
Currently, more than five and a half thousand comments have been left under the article. And a significant portion of them are users from the United States.
The publication reports that the White House has sent signals for a tougher stance towards Russia for several weeks in a row.
Some comments from Daily Mail readers:
When will the media expose the Biden administration?

- asks Rrrod.
Biden begins World War III. Thank you very much Democrats!

- the reader writes.
Correct me if I'm wrong, but Biden is still the President of the United States ... Has anyone nominated him as the leader of the entire free world?

- interested in Of_mice_and_men.
Hmm, this is hardly the highest aerobatics of diplomacy ...

- Hecky Burst doubts.
Putin is not trying to destroy America ...... But Biden - yes!

- writes a certain ViveLeTrump.
There is no evidence of their [Russians] interference, the fake dossier they tried to dump Trump with. This is exactly what has been proven.

- recalled lucyinthesky24.
Would it be fun if Putin claimed that Russia did interfere in the 2020 presidential election by making Biden the winner, and how would the leftist media react to that?

Lamont Sanford taunts directly.
Biden is still working with the "Russian program" from 2016, he needs an update to the new version, where he is the one who interferes in the elections

- latinoreject wittily remarks.
Biden doesn't even know what day it is. He is not capable of single combat with Vlad. It's just reality. Although the fence at the White House and the entry of thousands of soldiers makes it look like the Kremlin. Maybe they have more in common than we think.

- believes Mario from.
Our government is fools, Russia should be our ally

- comments ginkap.
Joe, your own intelligence agencies say the Russians did not interfere in the last election, but are you still pursuing them for it? What's wrong with you?

- asks Inthebegining3.
So what is the essence of all this electoral fraud? Can we now send more young Americans to perish in a senseless military conflict with Russia? Thanks to those who voted for Biden!

- Hazel is indignant.
Biden is a mindless puppet. You already have one scarecrow from Iran. And you don't need to add anyone else to the list of evil empires. Will the puppet be able to refrain from plunging us into a senseless war?

- asks Klone.