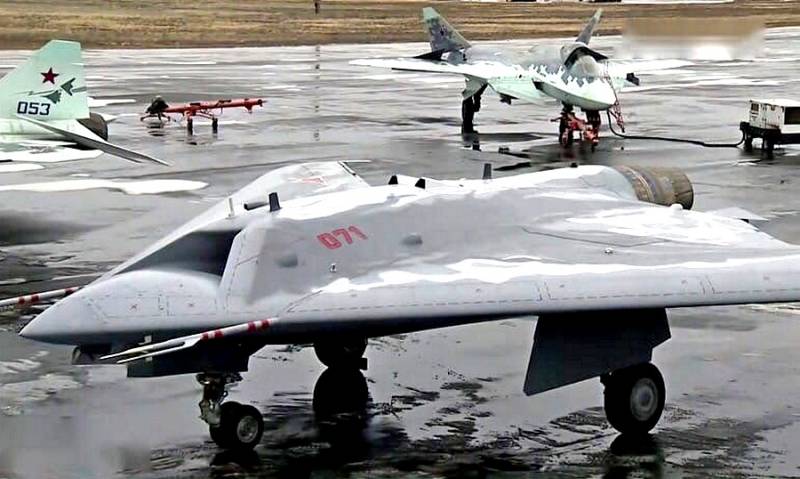 At the end of this summer, the construction of the second prototype of the S-70 Okhotnik heavy unmanned aerial vehicle will be completed at the Novosibirsk Chkalov Aviation Plant (NAZ). Sources in the Russian defense industry said
RIA News
that the second "Hunter" will have significant differences from the first sample.
So, if the first drone was for the most part a demonstrator of the new military
of technologies
and an experimental UAV, the second is already a pre-production unmanned vehicle. The first flight of the second "Okhotnik" is scheduled for the end of this or the beginning of next year.
Earlier it was reported about plans to create at the facilities of NAZ three more heavy attack UAVs S-70 "Okhotnik", which can be tested in one or two years.
The new combat drone was developed in the bowels of the Sukhoi Design Bureau and was built according to the "flying wing" aerodynamic design. Judging by the published data, the S-70 "Okhotnik" develops subsonic speed, its length is 14 meters, the wingspan is 19 meters, and the take-off weight of the drone is 20 tons. When developing the UAV, materials were used that reduce the radar signature of the device. Serial deliveries of the S-70 to the Russian troops are scheduled to begin in 2024.