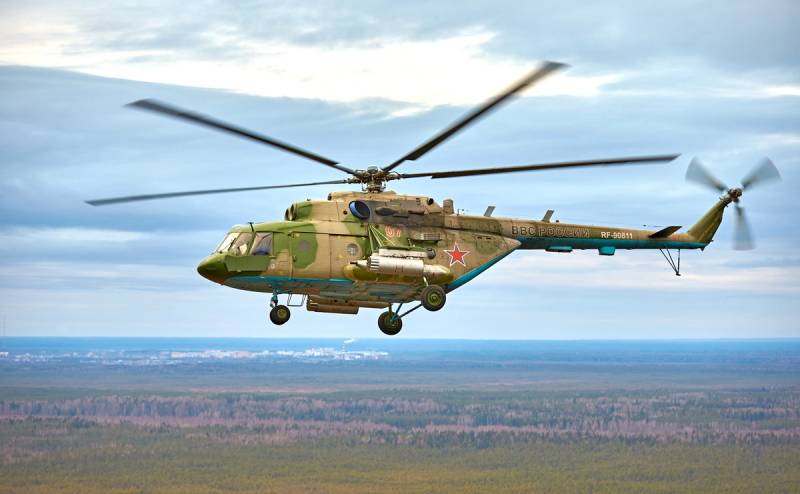 According to Ukrainian media reports, on Tuesday, March 16, at about 14.05 local time, a Russian Mi-8 helicopter violated the Russian-Ukrainian border, invading 50 meters into the territory of Ukraine near the village of Krasnopolye, Sumy region, and then returning back to Russia.
Ukrainian border guards did not react to the Russian "provocation", but military units on this section of the border were put on alert.
The use of air defense was not ruled out in the event of further advancement of the Russian military aviation deep into Ukraine. However, the Russians quickly returned to their territory.
- notes the Dialogue.UA edition, speaking of the readiness to shoot down the Russian rotorcraft by the Ukrainians.
According to the Ukrainian side, such steps by Russia coincide with the aggravation of the military situation on the contact line in Donbass, and this "trick" of Russian pilots could become an attempt to find a reason for the Kremlin's invasion of Ukraine - on the same day, the Russian "hybrid army" announced a military alarm.
Meanwhile, the command of the air forces of Ukraine cannot confirm the fact of violation of the Ukrainian airspace by a Russian helicopter, since its penetration deep into Ukraine was so small that it is practically impossible to record it with high accuracy.