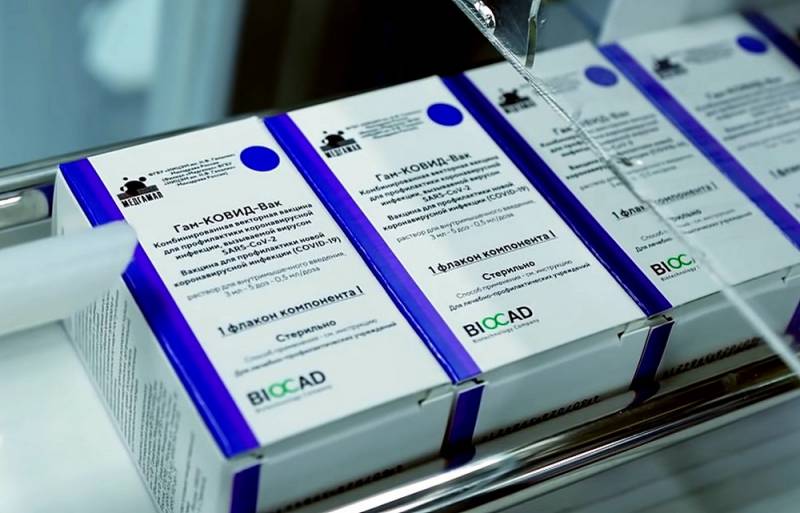 A covid pandemic is sweeping across the planet, and to date, about 2,6 million people have died from this disease worldwide. Leading countries are creating vaccines, and Russian scientists did not stand aside, having developed the Sputnik V drug, which has proven its high efficiency. However, the excessive politicization in the issue of vaccination, according to experts of Strategic Culture, can play a cruel joke with the Europeans.
Several EU countries (Austria, Italy, Denmark, etc.) have stopped using the AstraZeneca vaccine due to frequent deaths from thrombosis after its use. This slows down the already slow vaccination of the population of European countries, which increases the danger of new strains of Covid-19. Due to a number of restrictions, it suffers greatly
economy
region, in connection with which last week the OECD called on Brussels to accelerate vaccinations.
However, the European Medicines Agency has not yet approved the Russian vaccine, which runs counter to official data on the effectiveness of Sputnik V and the growing demand for it.
According to some particularly critical European
politicians
(Donald Tusk, Ursula von der Leyen and others), Moscow allegedly uses its vaccine as "soft power" in order to provoke a split within the EU and increase the Kremlin's influence on internal European affairs.
This Russophobia and Cold War worldview is blameworthy.
- believes Strategic Culture.
In 2020, about 900 thousand deaths from covid were recorded in Europe, and people continue to die. Meanwhile, Sputnik V could quickly compensate for disruptions in the supply of vaccines to EU residents and save many lives. However, a number of European politicians overwhelmed by Russophobia do not dare to take such measures, making their own population hostage to their unjustified fears.