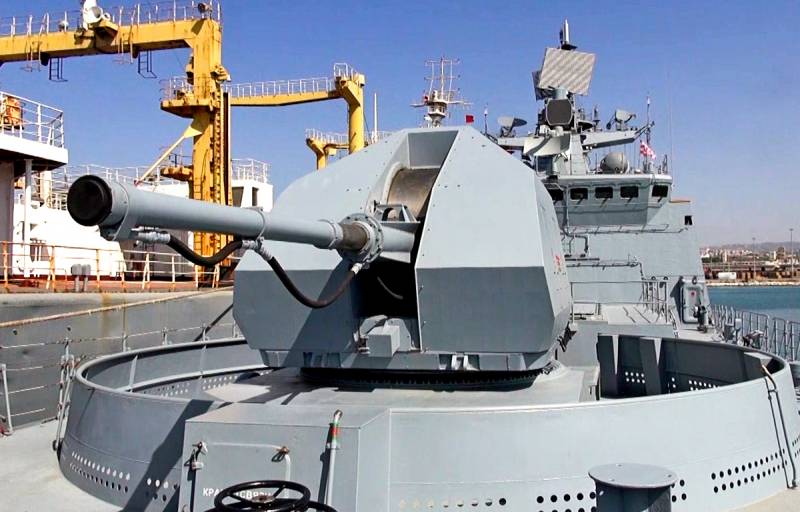 The frigate "Admiral Essen" in the Syrian port of Tartus
The newspaper The National (UAE) discusses the prospects for the presence of the Russian Federation in Syria and the scale of this geopolitical factor.
Russia views the situation in Syria as a geostrategic opportunity created by changes in the regional balance of power. [...] Russia's powerful role in the Syrian conflict shows its effectiveness in establishing its own position in the world arena

- quotes the publication of the words of Gazi Dahman (Ghazi Dahman), an analyst on Middle East affairs.
The text notes that the Russian Federation has invested $ 500 million in the modernization of the port in Tartus.
Analysts say access to the port of Tartus, the last Russian military base outside the former Soviet Union, is key to Moscow's continued involvement in the conflict.

- writes The National.
Obviously, when signing a treaty of friendship and cooperation in 1971, the Syrian leader Hafez al-Assad could hardly imagine what role this would play in the future. In that historical period, it was rather a symbol of mutual respect and a similar worldview.
But in 2017, Russia increased its influence in the region by signing an agreement with official Damascus to extend the lease of Tartus for 49 years. The agreement allowed Moscow to expand its naval base, where it now has the right to keep up to 11 warships, including those equipped with nuclear power plants.
The Tartous base is the most visible symbol of Russian influence because it gives control over a vast territory [...] thanks to the capabilities of strategic bombers. In addition, it gives Russia a good margin of maneuver, which balances NATO, which seeks to establish control over it from the west [...] and from the south

- suggests Mr. Dahman.
The Assad family, in power since 1971, continues to carefully maintain their friendship with Russia. Moscow's military campaign in Syria helped consolidate Bashar al-Assad's power and allowed him to regain control over much of the country.
For the Russian Federation, the campaign in Syria was beneficial from the standpoint of its regional interests, since it participated in hostilities without any serious consequences.
In addition, the article indicates that the Russian Federation "used Israel's fear" of a possible Syrian-Iranian coalition, acting as an intermediary between Jerusalem and Damascus to reduce hostility between the two countries. Also, Russia is able to act as the organizer of the peace process, which will put an end to the protracted civil war.