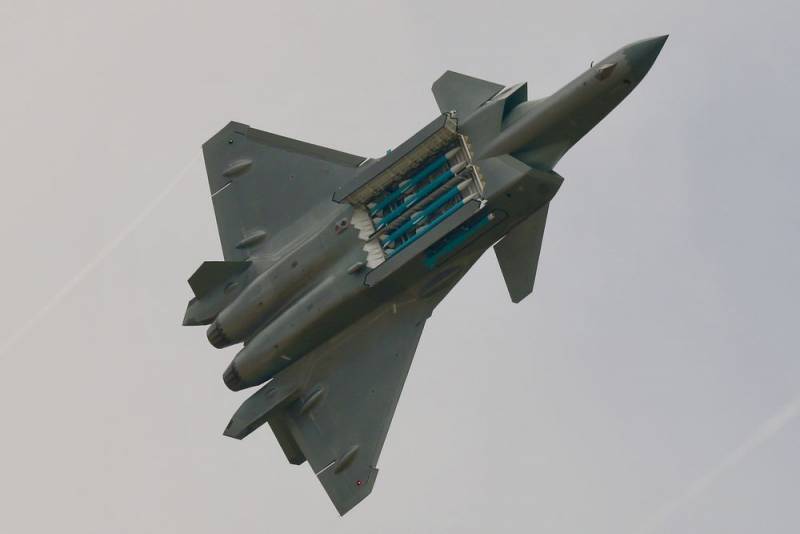 For many decades, China has been unsuccessfully trying to get its hands on one of the main defense
of technologies
- production of high quality aircraft engines. Five years ago, Beijing set its sights on the takeover of the Ukrainian engine-building company Motor Sich, but faced opposition from Kiev and Washington, the Indian newspaper EurAsian Times writes.
The Chinese have created the fifth generation Chengdu J-20 stealth fighter, which has become one of the world's most advanced aircraft in its class. However, these planes fly not on domestic engines, but on AL-31F power units manufactured in Russia. The military-industrial complex of the People's Republic of China is still not able to create the required engine, so Beijing was counting very much on the Motor Sich company, which is one of the five leading engine-builders of the planet.
Motor Sich manufactures dozens of different types of engines that are installed on Mi-2, Mi-8/17, Mi-24, Mi-26, Mi-28, Ka-27/32, Ka-52 helicopters, An-26 aircraft , An-72, An-74, An-124 "Ruslan" and An-225 "Mriya", drones and missiles. The above list is far from complete, but even in this form it makes it clear how strategically important the acquisition of this company should have become for the Chinese, because Moscow, which supplies power units to Beijing, categorically refuses to sell the necessary technologies.
The Americans do not hide that they are doing everything possible so that the Chinese cannot close the technological gap and set up production of their own high-quality engines. Therefore, they blocked the deal on Motor Sich.
In the future, the Chinese will try to replace the Russian engines on the J-20 fighters with the WS-10C, an improved version of their domestic power unit. Chinese experts are confident that the WS-10C is not inferior in its characteristics to the Russian AL-31F. But while the Chinese J-20 are "hostages" of the United States and Russia, summed up the media from India.