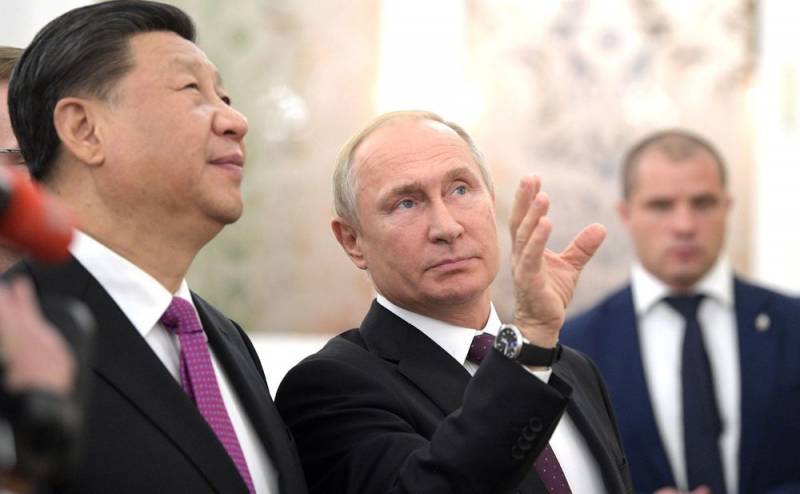 Beijing intends to systematically contact Moscow regarding its future
policy
in relation to Washington. This was announced by the Ambassador of the People's Republic of China to the Russian Federation Zhang Hanhui on the eve of the online meeting of the American President Joe Biden with the main allies of the United States in Asia (Australia, India and Japan) and the trip of the heads of the State Department and the Pentagon to Seoul and Tokyo on March 15, 2021, writes the oldest English-language newspaper in Hong Kong South China Morning Post.
The Chinese diplomat said that Washington should correct its attitude towards Beijing to a more constructive one. He praised the military-technical cooperation between Russia and China, calling it an "important pillar" of interaction between the two powers and a guarantee of a strategic balance of forces on the planet.
As major powers, China and Russia share a wide range of common interests and have a special responsibility to maintain peace and stability throughout the world and to promote global development and prosperity. We are ready to maintain regular contact with the Russian side on our relations with the United States in order to more effectively protect the strategic interests of both our countries.
- the words of the ambassador are quoted on the website of the diplomatic mission.
Zhang Hanhui's reaction followed amid ongoing bitter rivalry between the United States and China. Washington is trying to form in Asia something like a NATO bloc directed against Beijing. The Americans are pursuing a "containment" policy against China, which the Chinese do not like very much.
At the same time, the US is putting pressure on Russia. This is forcing Moscow and Beijing to come closer together. The states even thought about the need to create a single military-political bloc to confront aggressive Washington, although recently both sides simultaneously expressed that there is no need for such an alliance so far.
The relations between the PRC and the Russian Federation are quite strong. Both countries have long been a united front in the international arena on a huge range of issues, including the settlement of various conflicts. Against the backdrop of the threats of the new US administration against Russia and China, Beijing unequivocally hinted to Moscow about its readiness to act together with it against Washington, the Hong Kong media summed up.