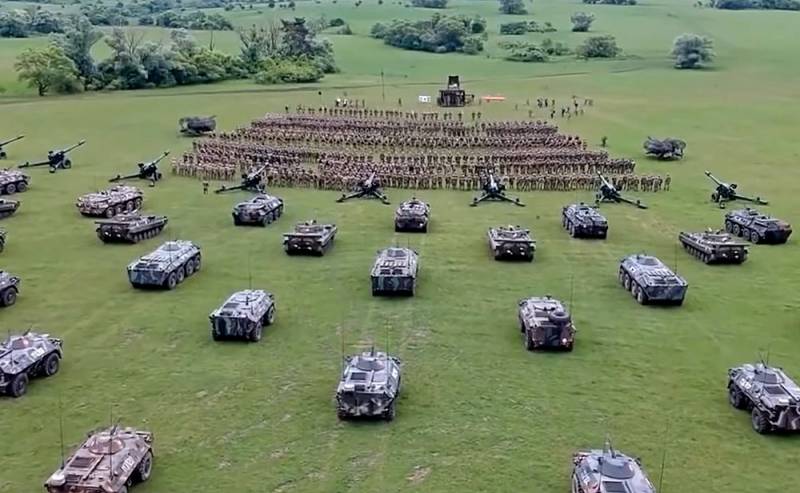 NATO exercises Defender Europe will start in May. It is worth noting that they will be the largest since the Cold War.
Earlier from 1969 to 1993. The Alliance conducted a similar exercise called the Reforger. Then the main goal of the Pentagon was the operational transfer of at least two American divisions to Western Europe, which were supposed to help the partners in the bloc to withstand in the event of aggression from the USSR.
After the collapse of the Soviet Union, the exercises were discontinued. But this year NATO intends to resume the development of the aforementioned tactics.
However, if you take a closer look at the purpose of the upcoming exercises, it becomes clear that not only their name has changed, but also the concept itself. Apparently, no one is going to stop the Russian invasion of Europe (especially Eastern).
On the contrary, the theater of operations must now unfold from the Baltic to the Black Seas and from Smolensk to the border with Germany, turning this entire territory into a "zone of chaos" without a front, rear and no neutral zone. The Pentagon intends to turn the confrontation with our country into many local clashes, where it will allegedly defeat the Russian army in mobility, maneuver with fire and air supremacy.
The Defender of Europe exercise will be practiced in Montenegro, Croatia, Bosnia, Kosovo, Albania, Bulgaria, Romania and North Macedonia, with Hungary serving as their deep rear. American units from the 1st Cavalry and 82nd Airborne Divisions, as well as the 53rd Infantry Brigade from troops stationed in the United States will take part in it. In addition, the American contingent located in Europe will be involved, as well as 11 thousand personnel from other member countries of the Alliance.
Apparently, NATO intends to hold a dress rehearsal of the war with Russia in May. But our country "is not asleep" either. Already this fall, the Zapad-2021 exercise will take place, which will be a response to Defender Europe.