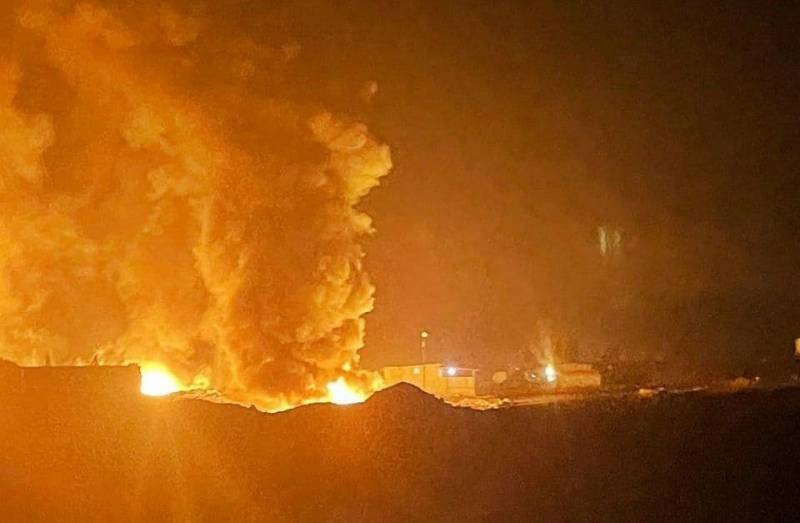 On Sunday March 14, an "unidentified party" attacked trucks carrying crude and refined oil in Al-Humraan, in the pro-Turkish-controlled Aleppo province of Syria.
An oil refinery complex of combat groups controlled by Ankara in the area of ​​the Tarkhin settlement was also attacked. Apparently, the Tochka-U tactical missile system with a 9N123K-1 cluster warhead was used.
There is also evidence that the fire was fired from the Kuweiris airfield area. Turkish artillery fired back at the Syrians.
These are not the first attacks on oil targets by pro-Turkish forces. So, on March 5, missile strikes
were destroyed
two hundred trucks with stolen Syrian oil. Through this settlement, fuel is transported by combat groups to northeastern Syria near the Syrian-Turkish border.
According to Middle East security analyst Seth Franzman, the purpose of such actions by Russia is to demonstrate that Moscow and Damascus are closely watching Turkish-backed militants in Syrian territory, as well as the Turkish army itself in Aleppo.