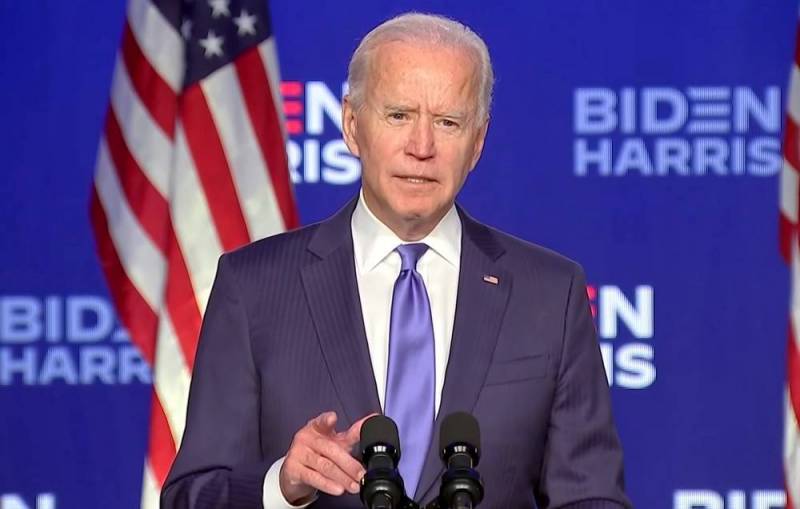 Ukrainian President Volodymyr Zelenskyy has been waiting for a phone call from Joe Biden, a US colleague, for the second month. However, the silence of the White House itself is a signal for Bankova, writes the American newspaper The Washington Post on March 13, 2021.
At one time, Zelensky's telephone conversation with the US President led to the first impeachment attempt against Republican Donald Trump. Then it was in the hands of the US Democratic Party, but now it is in no hurry to communicate, but only hints at the need for certain actions on the part of Kiev.
Officially, the delay is explained by the busyness of the new US administration with many urgent tasks. At the same time, the US State Department points out the need to strengthen the fight against corruption in Ukraine, since this is the most important task for stabilizing the fragile Ukrainian
economics
.
In simple phrases, in fact, there is a huge meaning and all the real claims of the Democrats to Zelensky. He dispersed the government of reformers led by Oleksiy Honcharuk, took control of the National Bank of Ukraine, wants to fire the director of the National Anti-Corruption Bureau of Ukraine Artem Sytnyk and put his man in the position of head of the Specialized Anti-Corruption Prosecutor's Office of Ukraine, suspended the reform of the judicial system and maintains relations with the oligarch Igor Kolomoisky. the press explains.
And this is not a complete list of claims, just a list of the most serious ones. But it is because of them that the IMF loan for $ 5 billion, which Kiev badly needs to pay off previous debts, "stuck", and Biden, who is a strong supporter of Ukraine's independence, who has proved this while still in the post of vice president, does not call.
On March 5, the United States imposed sanctions on Kolomoisky and his family. Zelensky's office officially thanked the partners helping in the "battle against the oligarchs." However, in Washington, he is expected to demonstrate a real commitment to this struggle.
Zelensky is obliged to restore the independence of the NBU, leave the anti-corruption system alone, break with Kolomoisky by starting his criminal prosecution. Without this, there will be no call to Biden. At the same time, Zelensky makes it clear in every possible way that he is completely loyal to the United States about Russia, but he wants to be left to decide internal issues for himself. In Washington, they do not understand this, the newspaper summed up.