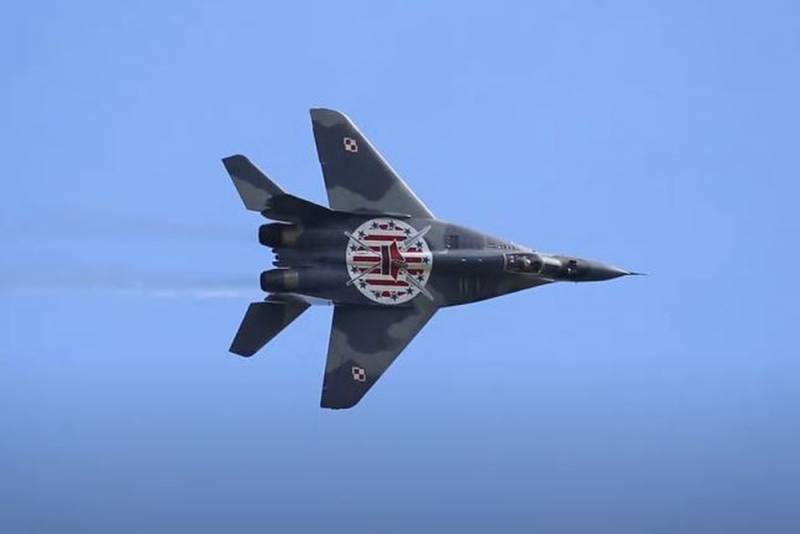 The Polish Internet publication Defense24, specializing in military topics, told its readers about the practice firing of the MiG-29A and MiG-29UB fighters of the Polish Air Force at the range of the 23rd tactical air base (Minsk-Mazowiecki). During the maneuvers, the pilots demonstrated the skills of firing from the onboard 30-mm cannons.
Polish readers commented on the event.
The Americans have more combat aircraft on one aircraft carrier than we have in our country. I won't even mention Russia
- posted by Boobba.
Nice cars. Now, perhaps, they are mainly suitable for border flights, but if not for propaganda and Russophobia, as well as bad modernization (for example, catapult seats), they could be more useful. This is all due to the poor governance of the country. But let them at least protect the sky. I wish we wereted opportunities by stupidity
- reported Ech.
Russian planes fly, and American F-16s are in hangars
- noted Jan.
There is no other way out, since most of the F-16s are out of order.
- confirmed by White34.
They showed three technically sound fighters. As for weapons, there are only guns left, because we have nothing else for them for a long time!
- podobnie jak z Mi-24 laments.
We buy missiles for the MiG-29 in Ukraine, so don't be afraid, the pair on duty is armed. Although this weapon is not enough for a war
- summed up Extern.
Note that today the Polish military aviation is represented by several types of aircraft. There are 18 units of Su-22M4K and Su-22UM3K fighter-bombers (operation extended until 2024-2026), as well as 23 units of MiG-29A and MiG-29UB fighters. This is a Soviet legacy in need of modernization and armament.
As for the American aircraft industry, the Poles have 48 units of F-16C / D fighters, they also need modernization and weapons. An additional 32 F-35A Lightning II fifth-generation multirole stealth fighters have been ordered, with the first delivery expected in 2024.