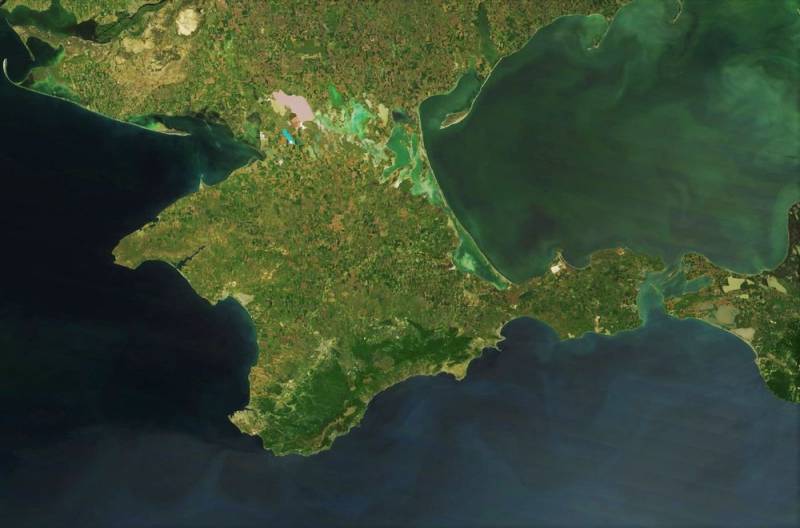 The Ukrainian authorities refused to sell Motor Sich JSC to China, having decided to nationalize the engine building company. At the same time, Kiev promised to distribute compensation to "all investors". Beijing appreciated the gesture and sent its delegation to Crimea as a response.
It should be noted that given the difficult relations with Taiwan, the PRC remained neutral over Crimea for 7 years. But Kiev's behavior made adjustments to the process.
On March 10, 2021, a group of top managers of the Beijing Export-Import Trading Company, headed by Chairman of the Board of Directors Zhao Kai, arrived on the peninsula to participate in the round table "China and Crimea: a new vector of export partnership 2021".
As for the Chinese businessmen, they have agreed with their Russian counterparts and the authorities to establish long-term cooperation in the field of tourism and health resorts. Beijing is ready to invest in Crimea so that Chinese citizens can come to rest on the peninsula.
In addition, Chinese businessmen visited vineyards, agricultural enterprises and places with healing mud. Zhao Kai conveyed an invitation to Crimean entrepreneurs and officials to pay a return visit to the PRC.
The Crimean government clarified that now China accounts for 12% of the peninsula's foreign trade turnover. In 2020, products worth $ 4,1 million were supplied from Crimea to China (all exports of the Republic of Kazakhstan amounted to $ 33,9 million). In addition to the above, the Chinese are interested in the production of sunflower and essential oils, poultry farming and winemaking.
We remind you that in 2016 the Chinese bought 56% of the shares of Motor Sich JSC. Then the Ukrainian authorities, under pressure from the United States, seized the said shares and denied the investor access to their assets. The Chinese have filed a lawsuit in international arbitration and are trying to sue $ 3,6 billion. After that, Ukraine imposed sanctions against Chinese investors. Now Nezalezhnaya is considering steps to further escalate relations with the Celestial Empire.