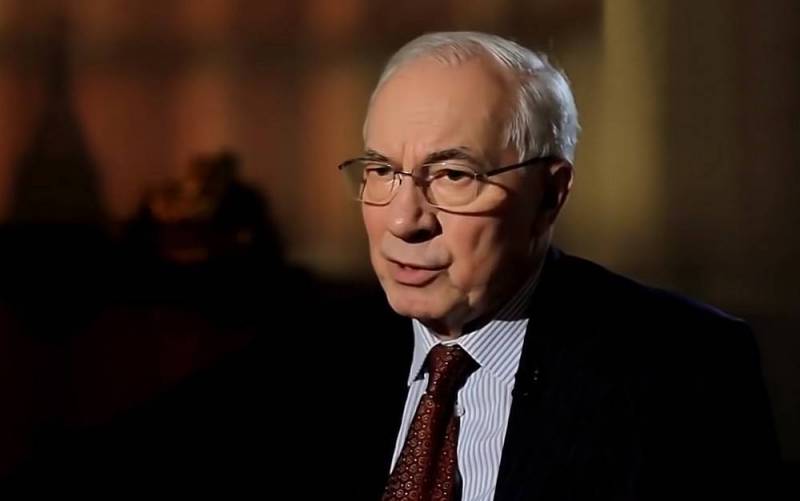 Former Prime Minister of Ukraine Mykola Azarov said that his country is the poorest state in Europe in all respects. He said this on March 11, 2021 during the "Smart Guys" program of the radio station
"Moscow says"
.
The former prime minister noted that earlier the poorest European countries were Albania and Moldova. But European integration had an extremely negative impact on Ukraine. As a result, now Ukrainian pensions are, on average, three times less than Russian ones.
Azarov believes that Ukraine will face a sad fate while maintaining the current government. He noted that over the past 7 years, almost 10 million people have left Ukraine to work.
This is a country in which the birth rate is two and a half times less than the death rate. And the death rate after the coup increased by 155 thousand people a year. This is a lot, the whole city dies out every year
- stated Azarov.
He remembered that when he was the head of the government, i.e. more than 7 years ago, the average Ukrainian pensions and salaries were slightly higher than in Russia. The salary was then about $ 500 a month, and the pension was about $ 200.
Azarov stressed that at that "totalitarian" time, Ukrainians lived richer than Bulgarians and Romanians who were members of the European Union and NATO. Now Ukrainians are really impoverished and the trends are disappointing.
He summed up that there is a "hole" in the Pension Fund of Ukraine, amounting to 200 billion hryvnias. The country is "zombifying" the population, persecutions and repressions are carried out against the media and political forces that have an opinion that differs from the opinion of the current government.
Note that for some time in the media and social networks, information has been flashing about Donbass, associated with Azarov and the former head of the Ministry of Internal Affairs of Ukraine Vitaly Zakharchenko. For example, that in 2021 Azarov may head the LPR, and Zakharchenko will become the head of the DPR. Some predict that Zakharchenko will then become the head of the "united Donbass", and Azarov will head the government with him. It is difficult to say how much these rumors correspond to reality, but Zakharchenko gave a great interview at the end of February.