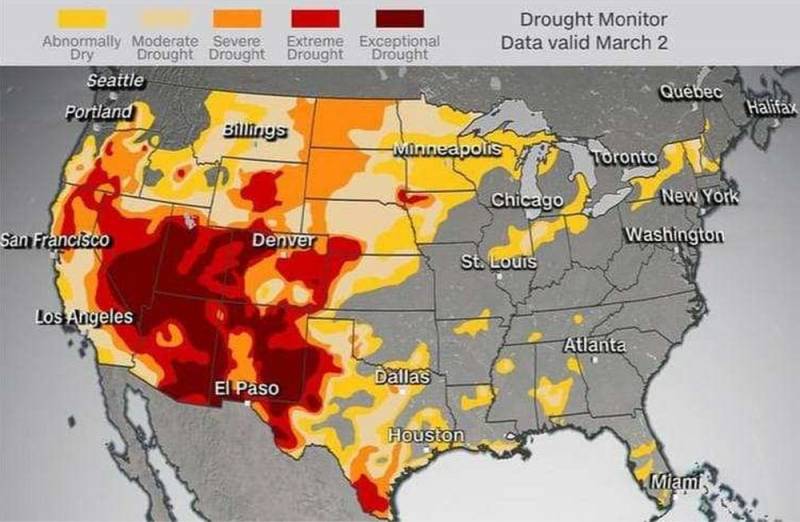 Another natural anomaly hit the United States after severe frosts in the winter of the 2020/2021 season. This time it's about drought. 70 million US residents have already suffered from a new natural disaster in the first ten days of March, writes the American newspaper USA Today, citing data from the National Integrated Drought Information System (NIDIS).
Scientists informed the public that the drought has covered the vast majority of the western United States (almost 90% of the area). The threat looms over the crops and forests. The observed drought has become the worst over the past two decades.
However, many climatologists believe that the United States is not faced with a common phenomenon, but a "mega-drought", ie. intense drought that can last for decades. The last time it was like this was 1200 years ago and the forecasts of experts are disappointing.
The states hit the hardest: California, Arizona, New Mexico, Nevada, Utah, and Colorado. More than 90% of the lands of these American regions are in the drought zone and precipitation is not expected in the near future. Drought maps are updated weekly.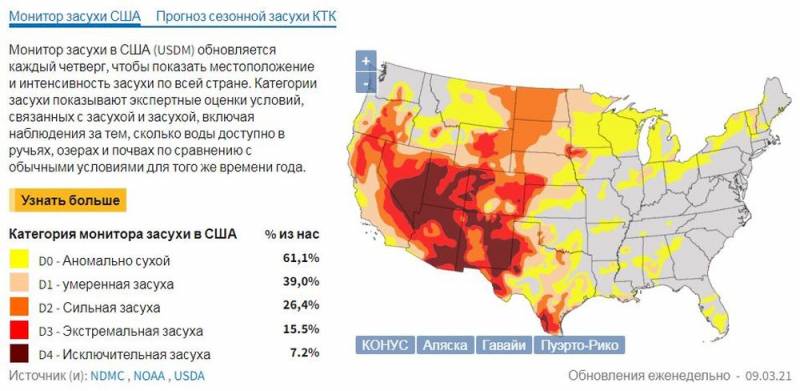 We remind you that in February 2021 in the southern state of Texas from
monstrous
by local standards of cold weather, comparable to the temperature in Alaska, dozens of people died, the housing and communal services system collapsed and a lot of material damage was caused.