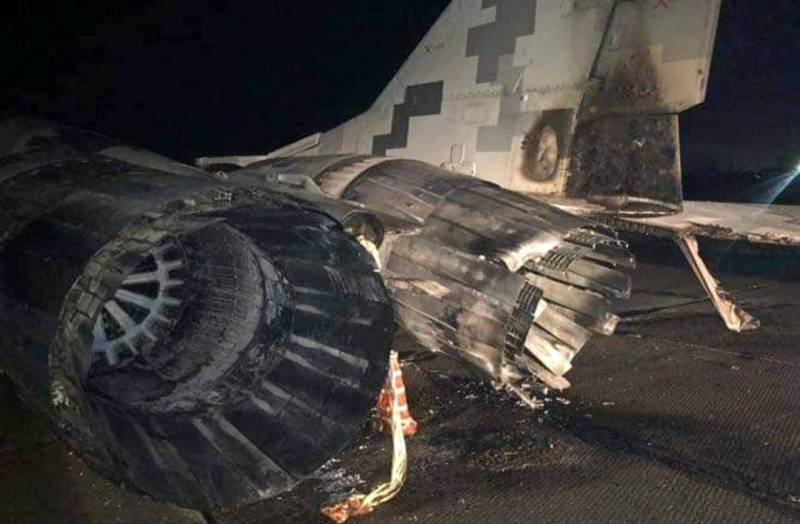 In the city of Vasilkovo, located near the Ukrainian capital, in the location of the 40th tactical aviation brigade, an incident occurred on Wednesday, March 10, during which an SUV and a MiG-29 multipurpose fighter collided on the runway.
Driving in a state of alcoholic intoxication (0,2 ppm) a Volkswagen Tauran, acting engineer of the second squadron of the military unit A1789, Captain Sh. Taxied to the steering track of the military airfield. Here the car of the drunk captain collided with the MiG-29, which was towed to the parking lot.
After hitting an SUV, the plane caught fire and, judging by the photos in social networks, cannot be restored. The aircraft suffered serious engine damage. The fire was extinguished by the fire department of the military unit. Captain Sh. Received bruises on his face and chest.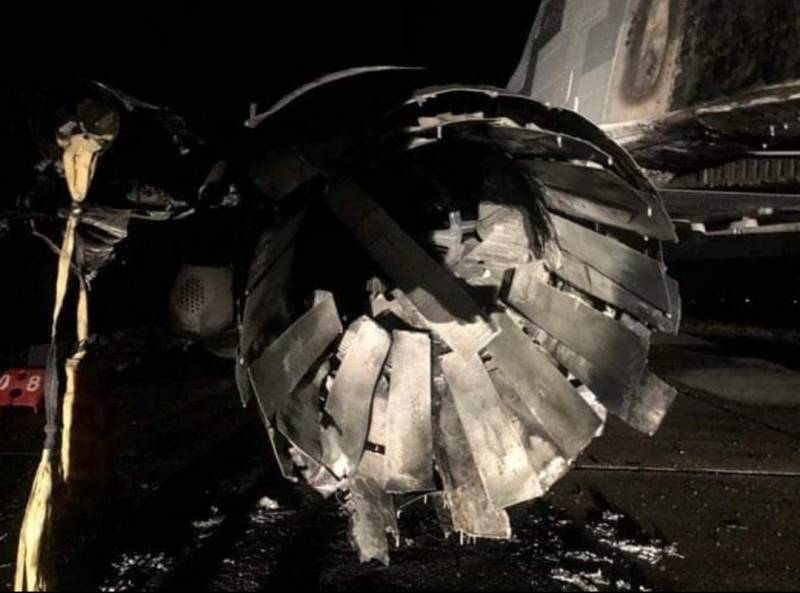 The RD-33 engines installed on this type of aircraft are produced exclusively in Russia, and there are no spare power units in Ukraine for a long time - the latter were sold to Azerbaijan in the 2000s.
On the fact of the incident, the prosecutor's office of the Kiev garrison initiated a pre-trial investigation, while the guilty captain has not yet been detained. There was no official announcement of the incident from the Ukrainian defense department.