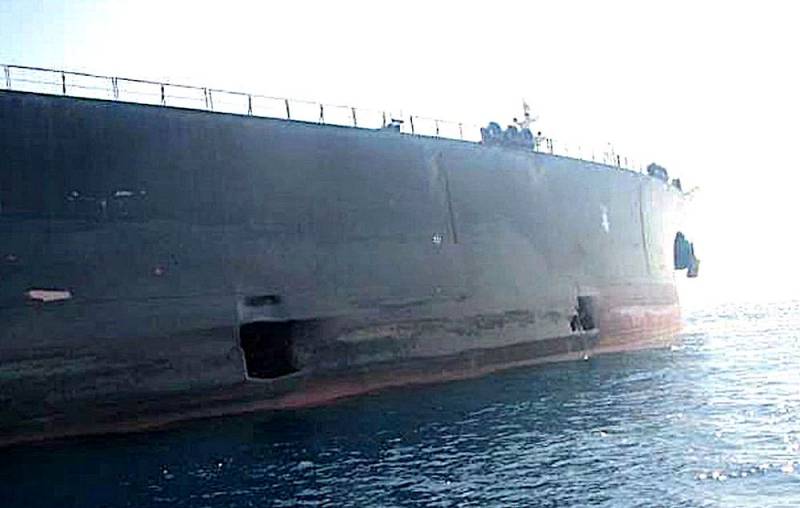 Apparently, Israel has been conducting a clandestine campaign of attacks on Iranian ships carrying oil and weapons to Syria for more than a year. On Thursday, March 11, The Wall Street Journal reported on similar actions by Tel Aviv, publishing a detailed article about it.
According to the newspaper, Tel Aviv's campaign against Iranian shipping began in late 2019 and targeted at least 12 ships involved in the transportation of weapons. A possible goal of Israel's actions is to provide
economic
pressure on Iran, which regularly supplies oil to Syrian refineries in the coastal city of Baniyas. Israeli special forces attacks could also be aimed at disrupting Tehran's support of various militant groups throughout the Middle East.
During this campaign, not a single Iranian ship was sunk, and no casualties were reported. However, sources in Iran's shipping industry noted that at least two tankers were forced to return to their ports after receiving holes.
The Wall Street Journal report includes, among other things, the case of the Iranian oil tanker Sabiti, which was hit by two explosions while in the Red Sea in October 2019. There have also recently been unconfirmed reports of an incident aboard the Shahr-e Kord with an Iranian-flagged container ship en route to Syria on 10 March. Marine insurance company Ambrey tweeted a message that the vessel was slowing down and deviating from course. However, the Wall Street Journal said that they could not say for sure about the connection of this event with the actions of the Israelis against the Iranian tanker fleet.
Public disclosure of Israel's sabotage campaign against Iranian oil tankers and other commercial vessels could put some pressure on Israel, which now faces the possibility of new, potentially more overt responses from Iran. This will certainly lead to more obvious attacks that could trigger further Israeli responses.