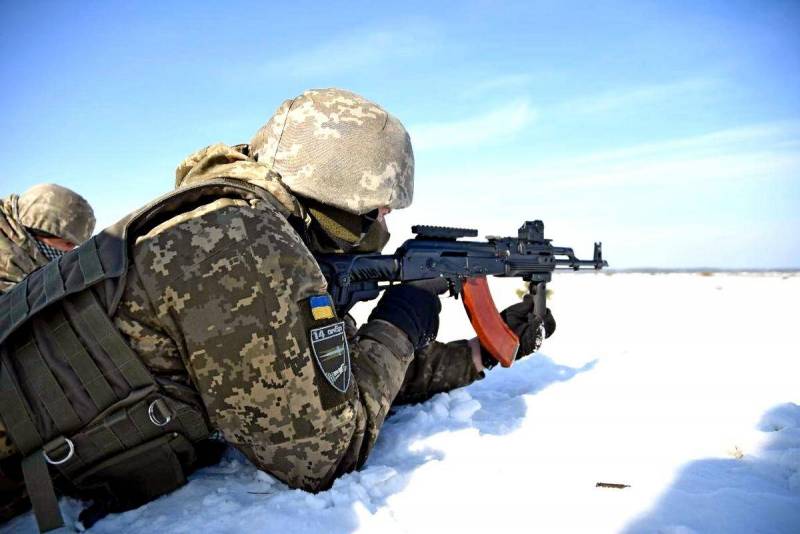 In the course of the confrontation between the armed forces of Ukraine and the defenders of Donbass in recent days, according to the press service of the People's Police Department of the DPR, one militia was killed, one was wounded, but the return fire destroyed a mortar crew of the Marine Corps of the Armed Forces of Ukraine.
After shelling the positions of the militias, they returned fire on the Ukrainian mortar men, during which the mortar crew of the 36th Marine brigade was successfully eliminated. More precise losses of Ukrainian servicemen are being specified.
As a result of the offensive actions of the 28th brigade of Ukrainian militants from the positions of the 3rd battalion, which opened fire from a grenade launcher in the village of Maryinka at the village of the Donetsk village of Shakhty, a low-pressure gas pipeline was damaged. Later, the gas supply was restored.
The militia achieved another success in the suburbs of Donetsk, where an enemy BMP-2 shelling the area was destroyed. The destroyed infantry fighting vehicle belonged to the 28th brigade of the Armed Forces of Ukraine, which fired at Staromikhaylovka.
Earlier, the command of the Ukrainian armed formations accused the militia of 18 cases of violation of the ceasefire. However, according to the DPR People's Militia, this is nothing more than an attempt by the Armed Forces of Ukraine to strengthen its military activity in this region.