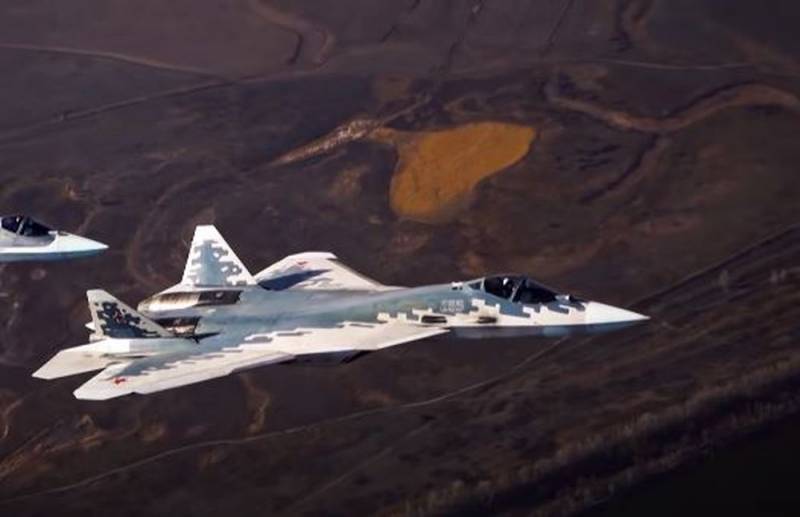 Turkey has a very flexible approach to the development of its combat aviation. Ankara does not rule out the possibility of acquiring Russian Su-35 and Su-57 fighters for its Air Force, but continues to rely on American F-35s, although the country's priority is the development of a fifth-generation national fighter. About it
RIA News"
told the head of the Ministry of Industry and
of technologies
Turkey Mustafa Varank March 11, 2021.
The minister explained that due to the purchase of the S-400 Triumph air defense system from Moscow, Washington unjustly excluded Ankara from the F-35 program. However, Turkey continues to produce all kinds of parts for the F-35, including monopoly production, and is not going to violate its earlier obligations. Therefore, the assembly of the F-35 by the Americans in the United States does not stop and the Turks hope for a positive outcome for themselves.
At the same time, Ankara is also looking at other aircraft with interest, since it cannot wait long for Washington to have mercy, and the program to develop its own fighter is a long process. In the 2030s, Turkey will have to decommission the air fleet of the existing F-16s, but they need to be replaced with something.
Our priority, first of all, is the development of our own capabilities in the development of fifth generation fighters (TF-X program - ed.). But if Russia has an aircraft that meets our needs and there are no difficulties with its implementation in our defense system, then we can buy it. In this sense, we do not have any categorical antagonistic position.
- said the minister about the plans of his country, at the same time answering a question about Russian aircraft.
The head of the department drew attention to the fact that on many projects his country is facing outright discrimination and a hidden embargo. But external dependence is unacceptable for Turkey, so it develops its own military-industrial complex, despite the obstacles.
We managed to raise the share of domestic production from 20% to 70%
- noted the functionary.
Varank stressed that Turkey is striving to become a self-sufficient country "producing and selling the highest quality technologies in the world."