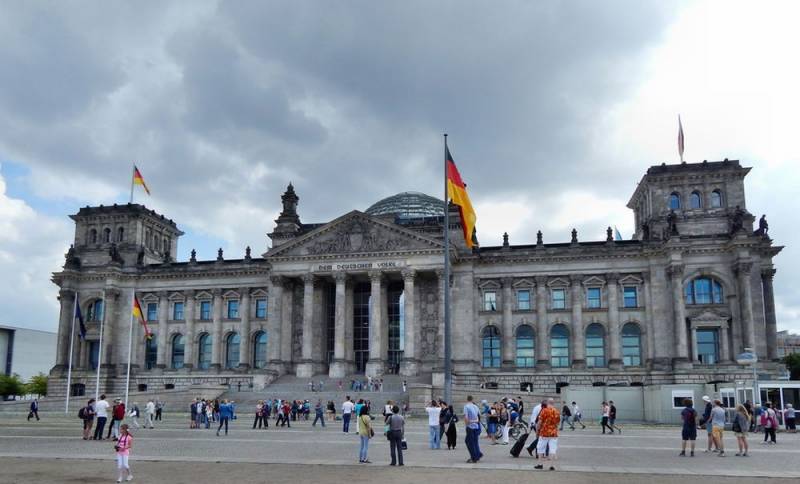 While the United States is studying the issue of imposing sanctions on Russia's sovereign debt, Germany has appealed to its European partners to restore damaged relations with the Russian Federation for closer cooperation on climate change issues. Thus, Berlin unexpectedly went to cooperate with Moscow in response to a diplomatic slap in the face of Brussels, writes the German edition bne IntelliNews, citing sources from the British newspaper Financial Times.
The document will be officially presented by Germany on March 22, 2021 at the next meeting of the foreign ministers of the EU countries. It says that the EU must develop a "concrete and detailed strategy" on the issue of global warming and "selectively involve" the Russian Federation in solving these problems.
In early February, the head of EU diplomacy, Josep Borrell, visited Moscow, but this did not stop the Russians from expelling three European diplomats from the country. The EU is currently split over Russia. Major European companies continue to invest in Russia, which is one of the community's leading trading partners.
If Washington prohibits Americans from buying ruble bonds or Eurobonds of the Russian Ministry of Finance, Moscow's reaction could be very harsh. Russian Foreign Minister Sergei Lavrov has already warned of very unpleasant consequences. Russians openly call restrictions against their sovereign debt an act
economic
War.
Before that, despite the difficulties in relations, the Kremlin had entered into dialogue on a variety of issues. Therefore, Berlin is trying to use Brussels to reduce tensions between Washington and Moscow.
There is no doubt that the document calling for a softening of Moscow's stance will cause even more discord within the EU. But teasing Russia with sanctions can be fraught with risks. Now the majority of European countries are in favor of cooperation with the Russian Federation to one degree or another. Only Poland and the Baltic countries are against.
Fundamental changes in the external
policy
Moscow is not expected, but for the EU, relations with the Russian Federation should be a priority. Then at least there will be an opportunity to influence something and push Russians to solve problems that are important for Europeans. The document is still marked as "unofficial", but this is a normal political practice in Europe.