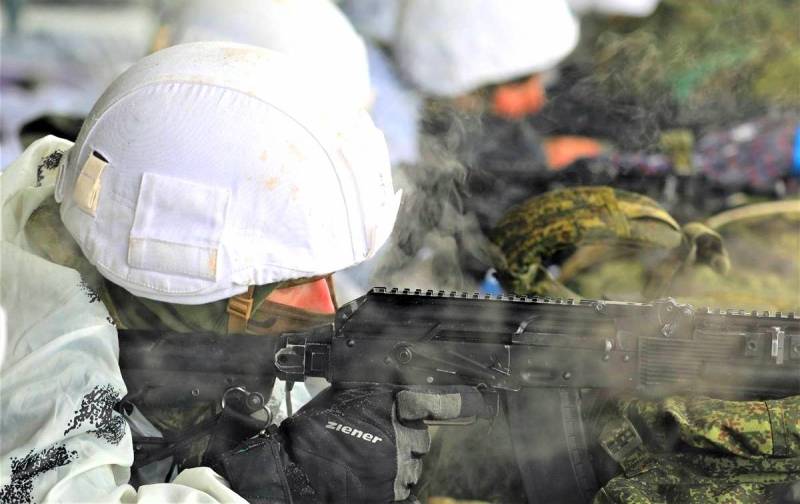 Polish users enthusiastically responded to the fresh
news
on the Russian Armed Forces posted on the Wirtualna Polska portal. The news report said that Russian troops in the Kaliningrad region, which borders Poland, will be replenished with a new reconnaissance company, which will become part of the 18th mechanized division that is being formed in the region.
Poles comments:
Why scout then? Poland, despite joining NATO, has never been so weak, and the military
technological
the leap that took place in the world has not reached us and, unfortunately, history loves to repeat itself
- Adams was surprised.
Let the Russians think about how to protect Siberia, because China is already drooling over the natural resources they have. And even if they had at least a million of such brave scouts, it would not be easy with the Chinese

- reminded Rado.
Well, if anyone had doubts about Russia's intentions, now everything is clear. For many years, I have believed that you need to move forward without looking back. Forget about the past. I can see that I was wrong. As long as we have Russia as a neighbor, we must always keep our finger on the pulse. So dear
policy
[...] Russia only respects strength. Stop arguing, at least about external security issues, and take us into the XNUMXst century. [...] What we have can help in the event of a conflict with Belarus, but not with Russia [...]
- calls on the user Grzegorz.
The Bolsheviks are just assembling this unit, and then there is panic, and, secondly, the satellites will find everything anyway, which means that it does not make sense

- VIP taunts.
Nobody knows how many Ukrainian workers are actually Putin's sleeping fighters. It seems to us that if he is a Ukrainian, then immediately an enemy of Putin ... It is not a problem for Russians to make several thousand passports with a trident and distribute them to an army regiment in Moscow. We may one day wake up in a country where there is no electricity and communication, because some Sasha turned off something there

- worries the reader Polak.
Why spy? Half of our personnel are their people, so the Americans are afraid to give us new weapons, because this is tantamount to transferring their schemes to the Russian Federation

- certain Kpr is convinced.
Both Ukrainians and Georgians have already understood this. It's time to wake up and realize that we will never have more people, planes and tanks than Russians. It's just math. The only effective deterrent is nuclear weapons, which counterbalance the possibilities. And if North Korea coped with it, then why not us ?! It's time for the people to wake up!

- asks the reader with the nickname Jaro.
Thanks to our politicians, there is nothing to break here. Our poverty will protect us

- noticed E tam.