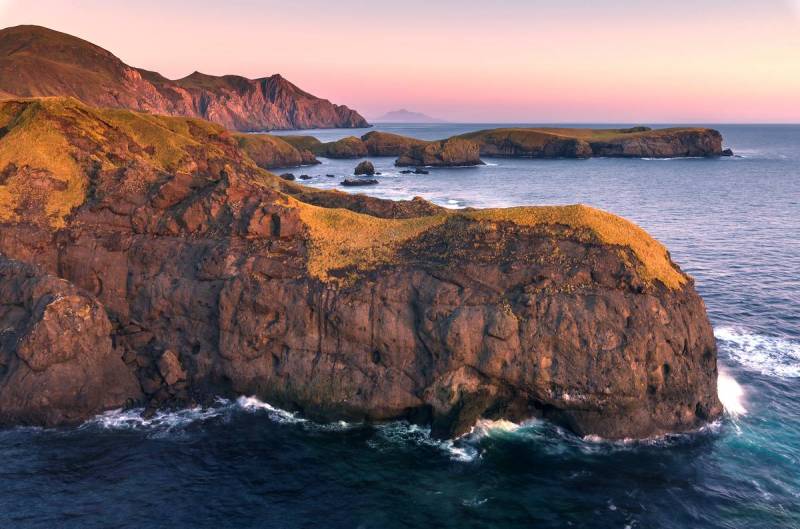 All sorts of bellicose voices and calls for confrontation with Moscow over the Southern Kuriles, which in the Land of the Rising Sun are called "northern territories", continue to be heard in Tokyo. For example, 73-year-old Japanese political scientist, pro-American ex-Russian diplomat Akio Kawato, author of three books about Russia, called the blockade of the Soy (La Perouse) and Tsugaru (Sangar) straits a way to return the islands.
Kawato believes that Japan should at least show the Russian Federation its readiness to take such a step. Overlapping the message will allegedly contribute to the solution of the "territorial issue" in favor of Tokyo. At the same time, the publicist and former plenipotentiary minister of his country's embassy in Moscow did not specify that the actual implementation of what he said was tantamount to the resumption of the war with the corresponding consequences, given the absence of a peace treaty.
In order for the Russian authorities to realize the full importance of the problem, the Japanese government must show its ability to block the straits, which are the main supply routes between the mainland of Russia and the "northern territories" (the islands of Kunashir, Shikotan, Iturup and the Habomai ridge - ed.)
- he wrote in his article on the portal Newsweek Japan.
At the same time, Kawato, who delivered a lecture at St. Petersburg State University in October 2019, advised the Japanese authorities not to rush to resolve the "territorial issue". He recommended, without easing the pressure on Moscow, to wait until the moment when the power of Russia will be undermined again, as it was in the 1990s of the twentieth century.
Kawato explained that nothing will change in the coming years, so the Japanese need to "play long." For Tokyo, the most important thing now is the destruction of the diplomatic positions of the Russians. It is necessary to prove to all mankind that the Yalta Agreement of 1945 does not establish state borders between countries. He advised to be cool-headed and not create excessive media hype.
It is necessary to calmly, methodically and comprehensively build relations with the Russian Federation, gradually achieving the creation of moods in it that are beneficial to us
- summed up the Japanese expert on Russia.