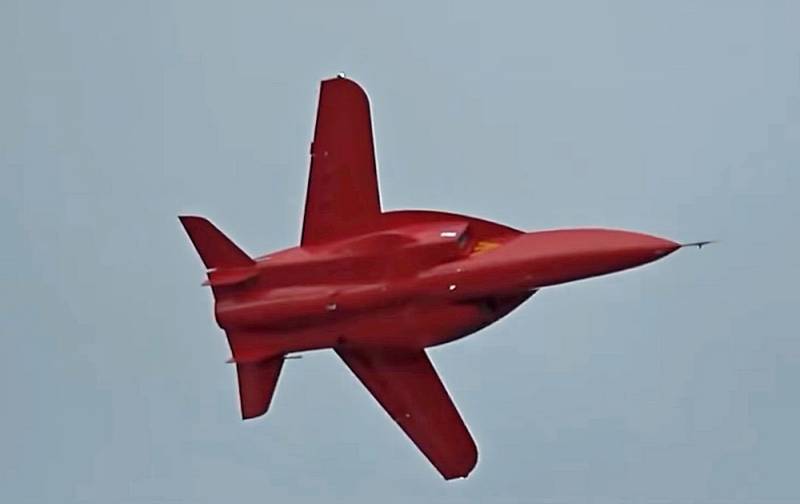 Following the creation of the promising heavy UAV Okhotnik, with which Loyal Wingman from the Australian division of Boeing is trying to compete, our country has announced the following project. We are talking about the AP-10 "Argument" drone being developed on the basis of a manned combat training vehicle.
It is worth noting that the aforementioned project fits very well into the Russian approach to understanding the goals and objectives of unmanned aircraft. We already have a strike version of the lightweight drone "Pacing" and a reconnaissance and strike drone "Altius".
The combat radius of the "pacer" is 300 km. The set includes 3 UAVs and a mobile ground control center. In turn, "Altius" is controlled via satellites, has an autonomy of up to 48 hours, and is also capable of carrying high-precision samples of aviation weapons and hitting targets at a distance of 10 thousand km.
UAV AP-10 "Argument", created on the basis of the training-combat manned vehicle SR-10, is designed to perform operations just between the zones of the aforementioned vehicles. Most of the information about the project is classified. However, it is known that the new drone will be able to operate within a radius of 300 to 800 km and will be faster than the Altius. Those. the apparatus is fully consistent with the level of the tasks of the front.
In addition, mention is made of the possibility of placing X-38 missiles in the in-fuselage compartment of the new UAV, which will allow Argument to deliver quick and accurate strikes. The possibility of the drone to work in conjunction with manned aircraft is also not excluded.